Woman gets SI job against all odds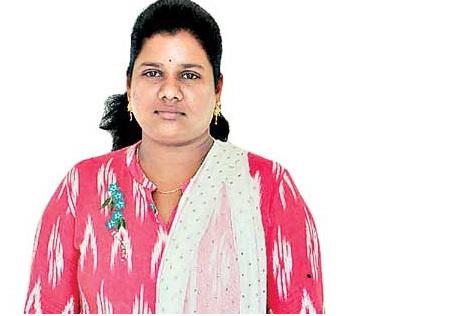 The life of Vijaya Bharati was tragic in the past. Her love failure depressed her due to which she attempted suicide. After that, her mother died. Her father was depressed after the incident and got paralyzed.
In addition to that, financial hurdles were a major problem for her. She swam the ocean of tears in her life.
However, the success story of Vijaya Bharati from Siddipet, Telangana can inspire many people. She is younger among five daughters to her parents.
Her mother was a watchman and father is a farmer. Their parents tried to provide the best education to their daughters.
Vijaya Bharati finished her post-graduation in English after her graduation in Pharmacy.  While she was in her first-year graduation, she fell in love with a person. Both wanted to get married after getting jobs.
However, after some years she observed some difference in his behavior and she realized that she was cheated by him.
She was depressed and attempted suicide. She was about to die, but doctors saved her. However, her mother worried a lot about the life of her daughter. As a result, her mother's health damaged severely which resulted in her death.
Her father got paralyzed after his wife's death.
Vijaya Bharati's mother wanted one of her children to be a police officer. Vijaya wants to become a police officer for her mother's sake.
She joined the free coaching program of the Telangana government. Amidst financial hurdles due to daily needs and medical expenses, she succeeded in the prelims exam with just 25 days of coaching.
At that time, she used to face body-shaming comments due to her body size.
She lost her grandmother when she wanted to take coaching for her mains. She prepared at home by studying 18 hours a day.
She is the only one who qualified in the mains exam out of those given the free coaching in her area. She aims to become an IPS officer.
Image Reference: Eenadu
What's new at WeRIndia.com