TARU's initiative helps get fresh vegetables from farms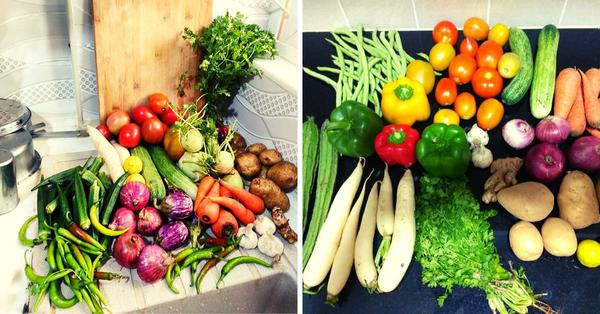 Several farmers are not able to sell their products during the lockdown. For instance, Sridhar, a small farmer in Karnataka said that he faced a loss of around ₹3 lakhs as he could not sell his vegetables. He said that he was forced to store 70 kilos of capsicum in his house during the first 15 days of lockdown due to lack of transport.
There are many farmers like Sridhar. To rescue them, a group of friends initiated TARU – a non-profit initiative.
Bengaluru-resident Sunil Gahotri started it observing the loss faced by farmers during the lockdown. He wanted to bridge the gap between the demand and supply chain and initiated farm to home delivery with the help of his friends.
TARU – Team for Agri Resource Utilisation helps procure fresh vegetables from farmers and delivers them to apartment residents in a 6-kilo box.
Each box contains onions, tomatoes, potatoes, chillies, lemon, ginger, garlic and coriander.
Customers can choose 5-6 varieties from brinjal, okra, beans, cabbage, cauliflower, carrot, ridge gourd, radish, cucumber, beetroot, and capsicum, and any other vegetable given as per the availability.
Each box is priced at ₹250. No delivery charge is levied if the number of boxes is more than 20, otherwise, ₹30 is charged.
Orders can be placed through Facebook or WhatsApp. Customers have to fill a form with their details like the number of boxes they need and their address. The minimum number of boxes should be 10 or more to be delivered to the apartment.
The members in the group will coordinate with farmers to prepare the boxes. They take safety precautions and maintain hygiene throughout the entire process.
The boxes will be delivered every alternate day at the gate. A coordinator from the apartment will collect it and distribute them among the residents.
Image Reference: Thebetterindia
What's new at WeRIndia.com