PM Modi announces the extension of lockdown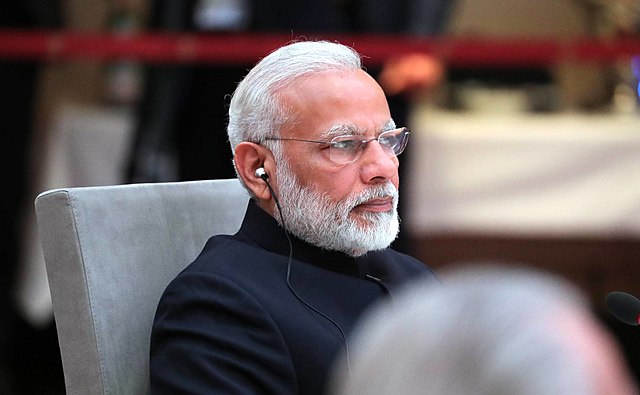 As requested by many state governments and experts, Prime Minister Narendra Modi announced the extension of lockdown till May 3.
While it was expected that the lockdown would be extended till April 30, PM Modi announced the extension of lockdown till May 3.
As per government sources, the reason for this is that May 1 is an official holiday and the next two days are Saturday and Sunday.
PM Modi emphasized seven stops to control coronavirus and asked people to follow them so that the government would fight against COVID-19 pandemic and succeed.
While addressing the nation, PM Modi remembered Dr BR Ambedkar on his birth anniversary.
PM stated that saving human lives is more important than economic value. Yet, he urged people to feed people in hunger and look after the sick and old people.
All localities, districts and states will be carefully monitored till 20th April to check how firmly norms are being implemented in these places.
After that, some important activities can be resumed with certain restrictions in states where there is no increase in hotspots.
PM Modi asked every citizen to make the following seven promises:
Take care of the elderly people and senior citizens of your house especially if they are suffering from any pre-existing health ailments.
Use homemade face covers and masks. Follow the guidelines of lockdown and maintain social distancing.
Improve your immunity following the directions given by AYUSH ministry.
Download Aarogya Setu App to control COVID-19. This app helps you track coronavirus cases.
Help underprivileged people and families in need to the possible extent by providing food and protective gear like face masks.
Modi asked employers to have compassion for their employees. He asked not to sack them at the workplace.
Respect coronavirus warriors including healthcare workers and sanitation workers.
Attribution: Kremlin.ru / CC BY 4.0
Image Reference: https://commons.wikimedia.org/wiki/File:Prime_Minister_of_India_Narendra_Modi_at_an_informal_meeting_of_heads_of_state_and_government_of_the_BRICS_countries,_Hamburg_2017.jpg
What's new at WeRIndia.com