GreenPod Labs keeps veggies fresh without a fridge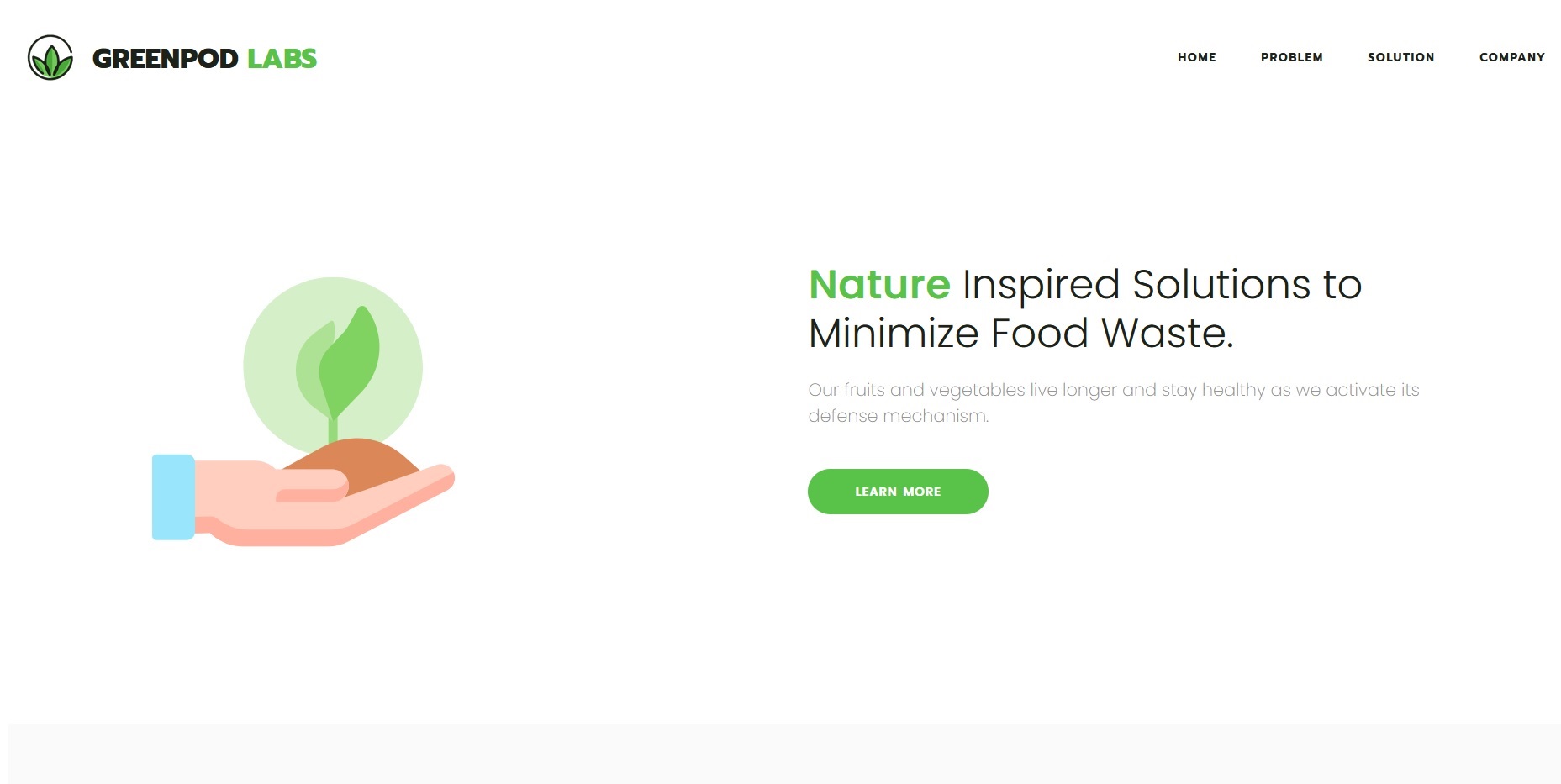 The agricultural produce does not meet the needs of the population in the country. At the same time, around 10 percent of total agricultural produce goes to waste. In the case of vegetables and fruits, the wastage is around 30-40 percent.
If the wastage is controlled, the income of farmers will be doubled. At the same, it can also fulfil the requirements of many people in the country.
In this regard, many startups and business entities are working to preserve agricultural produce, vegetables and fruits.
Chennai-based Deepak Rajmohan is one of them. Realizing that many farmers in the country are not able to afford the expensive cold storage facilities, he wished to do something for them.
For this reason, he returned to India, leaving his job in the USA. He explored ways to find out a viable and cheap solution to store vegetables and fruits.
He developed a cost-effective packaging solution or sachet that has plant extracts, after thorough research. The inbuilt defence mechanism slows down the ripening process and thus prevents wastage. It also helps control microbial growth and can prolong the shelf life of vegetables and fruits.
To offer his solution, Deepak launched GreenPod Labs. Later, an innovator Vijay Anand also joined as a co-founder. Their sachets help farmers preserve their perishable products like vegetables for a longer period without cold storage.
Besides, the sachets are not very much expensive. But the price of these sachets is not the same to store all vegetables and fruits. It depends on the type and quality of the product.
For instance, the price of a sachet used to store one kilogram of mango is ₹5, while the cost of the sachet to store one kg of strawberry is ₹15. In this way, their cost-effective and innovative solution helps reduce the wastage of vegetables and fruits.
Image Credit: Greenpodlabs Website Screenshot
Image Reference: https://greenpodlabs.com/
What's new at WeRIndia.com