School dropout repairs Apple devices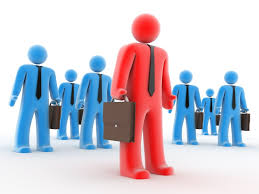 Harish Agarwal, a man from Indore never did excel at his academics. He dropped out of school in class VII and went to Bengaluru ready to even do a waiter's job. However, fate sent him to the very top. Now at the age of 30, he is one of the very few mechanics who are capable of repairing an Apple product.
The obsession Agarwal had towards Apple has made him a millionaire today. He has a business which gives a turnover of Rs.3 crore. He has a customer base of 2,000 plus people and it is set to expand soon.
Agarwal's company is about to launch in Pune, Mumbai, Rajkot, Ahmedabad, Gurgaon, Hyderabad, Chennai and many more.
Agarwal still remembers the struggle he went through in early days. He was bad at English and even though he had a networking administrator course in 2011, no one recommended him for jobs as they all preferred graduates. At that time, his brother helped him get a job at a mobile service center. Harish showed his talent when he went on to repair laptops and desktops on the side.
One day, a neighbouring Apple mechanic brought a Macbook to the shop he worked which changed his life. He managed to repair it which opened the path to his present success. His business grew as strong as his dedication and now he runs a huge business on it.
Image Reference: Bringchange
What's new at WeRIndia.com