Saving dogs is her passion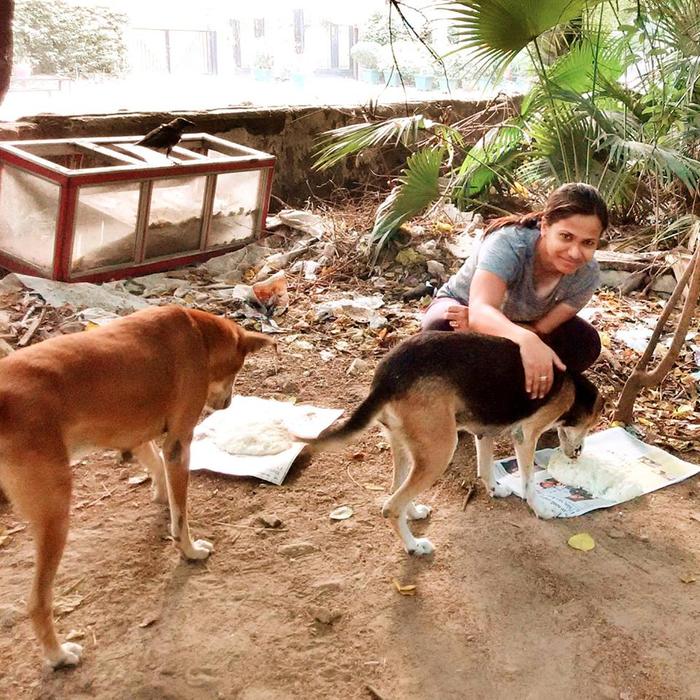 In 2006, Anjali Kakti adopted a stray dog as a pet, named Sweetie. She had seen her begging some workers on the street for scraps, but all she got were kicks in the stomach away from them. Her younger brother was there and made the instinctive decision to pick her up and bring her home.
Afterwards, they began looking at all dogs differently, any pain seen being done to them now being unbearable.
In her desire to make the lives of animals better, she began her journey of Each One Feed One. Beginning with two dogs in CR park, it grew in number over time, her beginning to have help from a caretaker to dogs named Rangalal.
She began saving animals as well, such as when she saved some pups at the construction site of the metro station from a bunch of drunks.
Over time, she hired a driver and a helper, who would bring her car to feed the dogs. However, when the costs begin to mount, the idea of the usage of a delivery bike clicked in her mind, an innovative way of running a small feeding charity.
The idea was simple, easy for other dog lovers to take on, and could carry fold for from fifty to sixty dogs, if not even more. She was also to carry on a full-time regular job now too, now a manager at FIS Global Business Solutions. The concept is to get people together to set up independent units to carry on working hard.
Her next plan is to set up a mini ambulance which can go at a distance of ten to fifteen kilometers, ideally with all the facilities to deal with dogs on-site as well as transportations for more pressing matters. One or two helpers, as well as a fund from around to help meet emergency cases, can help inspire others to volunteer as well as helping the cause.
She wishes to see this model opened up in other parts of India five years from now, in small, remote places. Her next plan is to open up another branch of the charity, probably in Assam, where she has relatives living. She says that if she can convince more people to take her charity model, she will have truly done something substantial for the dogs, and that is Each One of us is kind and generous, not one soul shall go to sleep hungry.
Image Reference: Thebetterindia
What's new at WeRIndia.com