These people who their disability who's the boss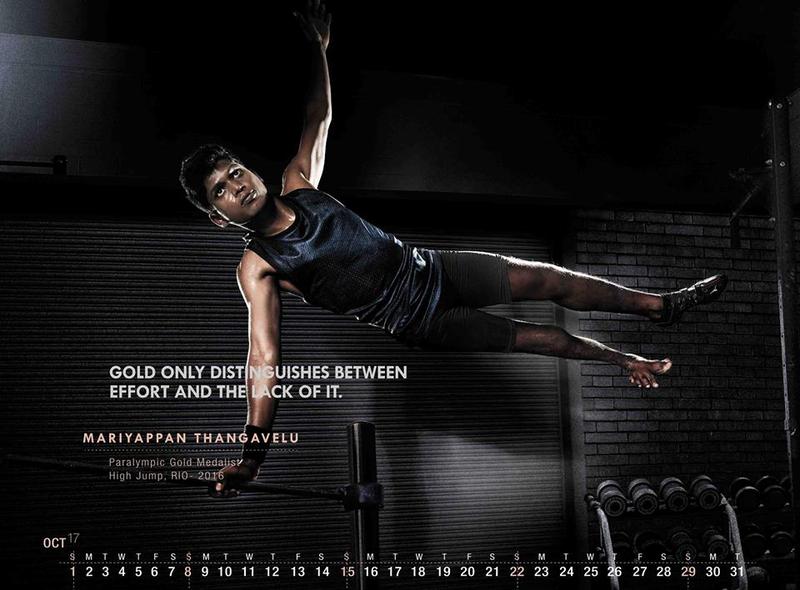 These people show that determination and the right attitude can take one to heights. Their passion pushed them to reach successful position.
India's first amputee calendar has been released and here are the unsung heroes whose stories are full of inspiration.
Mariyappan Thangavelu
Mariyappan is a Paralympic High Jumper. He is the first gold medalist of India since 2004. He hails from a poor family in Salem district of Tamil Nadu.
He lost his knees and became permanently disabled when a bus ran over him when he was just five.
Shalini Saraswathi
Shalini is one of the most graceful Bharatanatyam dancers.
When she was attacked with Rickettsia with morts, a rare bacterial infection, she had a 5% survival chance.
But she fought it and made it through at the price of having her left hand getting amputated and her right hand dropping off on its own.
After that, she also lost her legs to gangrene.
Vishwas HS
Vishwas won three medals at the Canadian 2016 Speedo Can Am Para-swimming championships.
When he was just 10 years old, he lost both his hands in an accident. The accident also took his father away from him. He trained to become a professional swimmer and today he bought glory to himself and India.
Manasi Joshi
Manasi is a Para Badminton player. She ranks at no.5 in world ranking for singles and no.3 in mixed doubles. In 2011, she lost her left leg in a road accident. She is now training herself to compete in Tokyo 2020 Olympics.
Vinod Rawat
Vinod lost his leg when he was six years old.
He is a cyclist with many achievements and has his own bikers club.
Suyash Jadhav
Suyash is a Para Swimmer competing in the S7 category.
He is the only Indian Para Swimmer who achieved the 'A' qualifying mark for the 2016 Paralympics.
What's new at WeRIndia.com