Indian Army to train differently-abled for Paralympics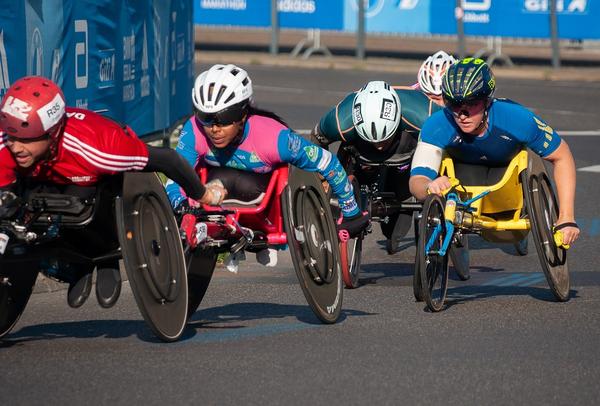 Sports have the power to unite people and create a sense of national pride.
The Paralympics, in particular, have proven to be a platform for differently-abled athletes to showcase their abilities. The event helps them compete at the highest level.
In this context, the Indian Army's initiative to rehabilitate injured soldiers and prepare them for Paralympic events is a commendable step.
It not only provides a new lease of life to the soldiers but also demonstrates the Army's commitment to creating opportunities for all.
The Indian Army is set to rehabilitate differently-abled soldiers who were injured while serving in the line of duty.
According to sources, these soldiers will be prepared for Paralympic events.
It is a good platform where they can showcase their remarkable shooting acumen and other talents.
The soldiers will undergo screening to identify their potential talents for athletics, rowing, archery, swimming, shooting, para-lifting, kayaking, and canoeing.
Combat-hardened soldiers have become 'Battle Casualties' while undertaking their duties. Besides, some have been left invalided for active duty due to accidental non-fatal casualties.
However, if given the right opportunities, these troops are ready to take on new challenges. They still have the motivation to succeed.
The Indian Army aims to provide them with the chance to compete at the highest level through the Mission Olympic Wing (MOW).
MOW has specialized institutes under its ambit. These include the Army Marksmanship Unit in Mhow for shooting, the Army Paralympic Node in Kirkee, and the Army Rowing Node in Pune.
The selected individuals will be retained at APN, Kirkee, or other MOW nodes for further training.
Deserving personnel will be scouted for rehabilitation and undergoing training as Paralympian Sportspersons.
The soldiers with abilities and flair for shooting and other sports will be further trained under the best coaches.
Foreign-hired coaches, physiotherapists, and psychologists at AMU, Mhow, ARN, Pune, and APN, Kirkee will help them in training.
The Indian Army's initiative is commendable as it not only provides a new lease of life to differently-abled soldiers but also enables them to contribute to the nation's glory in a different way.
With proper training and guidance, they can become Paralympic champions. And they will inspire millions. In this way, the Indian Army is planning to identify potential talents for Paralympic events and train them at specialized institutes under the Mission Olympic Wing.
Image by wal_172619 from Pixabay (Free for commercial use)
Image Reference: https://pixabay.com/photos/wheelchair-racing-paralympics-race-6660177/
What's new at WeRIndia.com