Mumbai teens building advanced robot for 13.5 million scholarships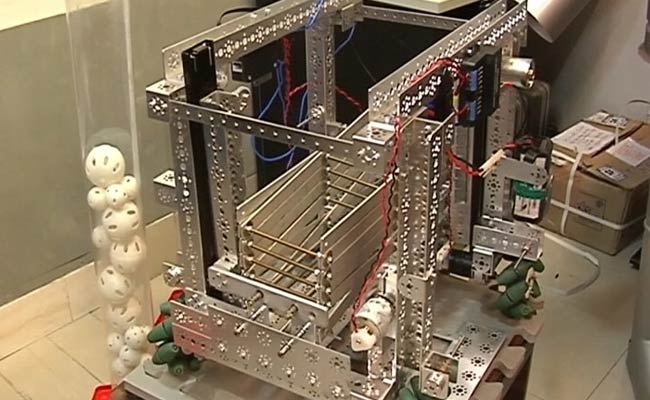 Nine students from various schools in Mumbai are now set to represent India at a prestigious FIRST Tech Challenge (FTC), a robotics program in Australia. These students of the 'R-factor' have spent approximately 15 hours of hard work in their workshop in Juhu in order to perfect an advanced robot which can maneuver through a 12 foot maze, collect scattered objects and even throw balls into tall cylinders.
This was the challenge that was put by FTC, and the price is 13.5 million worth scholarship. Shrey Turakia, a member of the team has stated that the main challenge in building the robot is to make it throw the balls into basket which are placed at different heights. The baskets are at a height of 120 cm and the robot is only allowed to be up to 45 cms.
Mihir shah, another member of the team has stated that challenge is very complex. He stated that at times, they had to stay awake for upto 38 hours at a stretch in order to perfect the mechanism. The robot was designed with omnidirectional wheels which allow it to travel in all directions. It also has a scissor mechanism which lets it alter its length based on the height of the cylinder. He stated that this process took several months to perfect after many trials and errors.
The team succeeded at various levels in order to represent India. They managed to get Rs.5 lakh for the sake of this project. Here is hoping the best of luck to succeed their challenge.
Image Reference: NDTV
What's new at WeRIndia.com