Man offers IAS coaching for ₹11!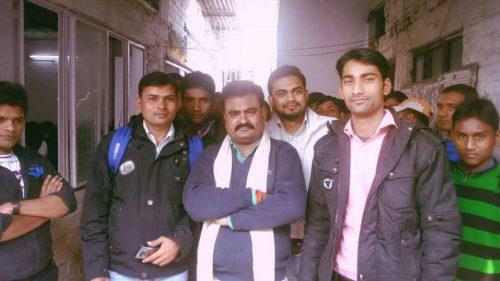 Dr. Motiur Rahman Khan began to take his coaching classes in 1994 out of love for his now wife, Amita, and topped M.A. in Banaras Hindu University to impress her.
Their dedication to each other knew no bounds, for when they fell in love, marriage between Hindus and Muslims was against all societal rules.
They married without their parents' consent, and were boycotted from all around. Since Rahman could not get himself a job, he began his classes in a tiny room that he rented, and his students sat on the floor.
Rahman had always wanted to become an IPS officer, and had cleared a few of the many exams for which he had appeared.
Therefore, he began coaching his students for various exams akin to what he took, such as IAS and BPSC. When 1,100 students from his classes appeared among the 4,000 sub inspectors recruited in Bihar in 1994, all of a sudden Rahman became a man known around the state, with students from all over it coming to take his classes.
The next change came when a poor student named Shadique Alam, who could not afford Rahman's classes, only came to him for guidance, but because of the boy's brilliance, Rahman took him in anyway, for only ₹11. He is now the District Collector of Nuapada in Odisha.
After this incident, Rahman decided to take in all students for only the amount that they can afford. He took in more students from underprivileged backgrounds like Shadique, and only trained them for ₹11, like him.
Others he would ask for how much they could afford, and according to him, not one has tricked him. The 10,000 plus students that took his classes began to call him Guru Rahman, a name by which he is now better known.
They say he motivates like a father does, but has incredible methods of teaching. 3,000 of the 10,000 students he has taught have become sub inspectors, 60 have become IPS officers, and five have become IAS officers, along with many other positions.
The 2,000 students he teaches currently have goals to solve many social issues. Rahman believes in educating all people, regardless of their wealth or creed, as it is the only way, as he says, to move the country forward.
Image Reference: TheBetterIndia
What's new at WeRIndia.com