Physics Wallah offers affordable coaching for competitive exams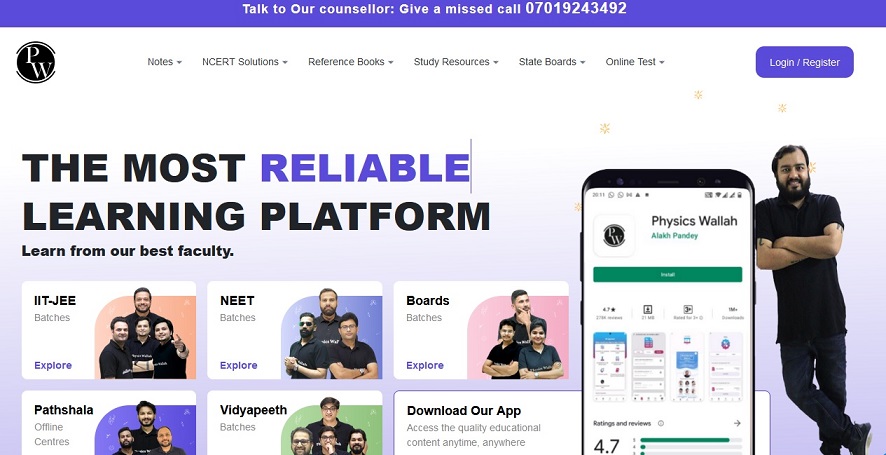 There are many edtech startups in the country. Physics Wallah is one of them. It is the 101st unicorn in India.
Alakh Pandey, the founder of the startup, has a strong passion for teaching. He started tutoring when he was in Class 8. Though he started it to meet his financial obligations, his love for teaching made him launch a YouTube channel later.
His teaching skills are extraordinary, which differentiates him from other tutors. Alakh wanted to pursue his education at IIT, but he could not crack the IIT entrance exam. Now, he is helping many students crack this exam.
Alakh dropped out of his engineering and opened a coaching centre in Allahabad. Having faced financial difficulties, he knew the value of money. At the same time, he wished money should not hinder the education of a student.
He aims to provide education to all students, irrespective of their socioeconomic status. That's why he did not collect huge fees from his students.
So, even though his coaching centre had a good reputation, he could not make decent money. Later, he started a YouTube channel and posted video lectures. The channel grew slowly. During 2017 – 2019, subscribers for his channel increased from 4,000 to 2 million.
The pandemic increased their number further. Now the channel has more than 8.5 million subscribers with over 1.5 billion views. Alakh decided to launch an app, Physics wallah, to post online and offline lectures.
Physics Wallah offers coaching on various topics to prepare for competitive exams like JEE, NEET etc. As money is not the motto of the startup, it offers lectures, materials, and solutions to exam problems at a reasonable and affordable price.
Alakh self-funded the startup till June 2022 with the revenue he received from his YouTube channel. But in June 2022, the startup was recognized by business tycoons. It received $100 million from Westbridge Capital and GSV Ventures.
Image Credit: Pw Website Screenshot
Image Reference: https://www.pw.live/
What's new at WeRIndia.com