Inspiring tale of Blind leading Blind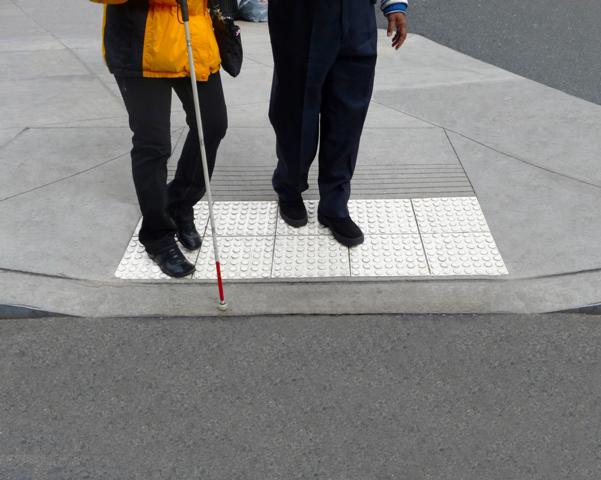 Have you heard of Tiffany Brar? A woman who herself could not walk alone is now helping others. Even though she has a visual disability, she has a vision to help others. She always questioned herself when people said that she could not walk by herself or travel by herself. After feeling trapped like a bird in a cage, Tiffany decided to use her questioning to help change the lives of the other bling people. She started a journey from complete dependency towards independence.
Tiffany is a 26-year-old teacher, entrepreneur, and a motivational speaker. Even though she is blind, the people around her would always describe her using the many unique identities she created for herself.
She managed to achieve such powerful identities by challenging the impositions of how a blind girl should live her life.
In the past, people did not trust in her ability to take care of herself. This meant that she never travelled by herself. Before she was 18, she did not even know of the 'white cane'. She moved to Delhi when she was 12 years old due to her father's posting. However, she wanted a simple life and she moved to a Thiruvananthapuram to continue her schooling. There she met Vinita Akka, her strongest support in life. She helped Tiffany with her domestic works.
It was during her bachelor's degree that her life took a change. Her father took her to the Kanthari Center in Thiruvananthapuram, an organization that provides leadership training for people who want to bring about social change.
When she went there, the co-founder of Kanthari gave a white cane to Tiffany and urged her to walk on her own. Her father was cautious about her walking alone, however, she grabbed the can and moved forward. This was the beginning of the change in her life.
Tiffany joined Jyothirgamaya, a mobile blind school to teach blind people who cannot go to school.
Today, Tifanny and her team are helping are many blind children to learn to take care of themselves.
Image Reference: TheBetterIndia
Recent Posts

Amazon's first all-women delivery station in Andhra Pradesh

Codeine is used to treat pain.

Soluble fibre also helps reduce LDL cholesterol.
What's new at WeRIndia.com