The IIM graduate who turned to farming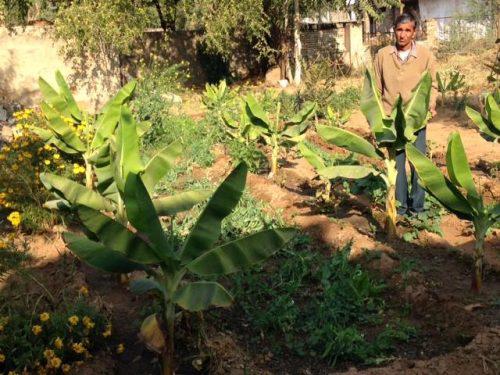 When Ankita Kumawat fell extremely ill with jaundice at just three years of age, her father, Phoolchand, was advised by their doctor to feed her only unadulterated food and pure milk as a cure.
From their home in Ajmer, he tried to get as much pure milk as possible for his daughter, but none satisfied her health requirements.
The adulturated ghee he got from the supermarket also made every family member sick, which is when he made the decision to buy an indigenous cow.
Although the mechanical life he was living brought him happiness, Phoolchand realized that he may be missing out on a more important thing, health. After Ankita's health improved from the milk straight from their own cow, he realized that not just the milk, but everything from their market which they bought was adulterated, and he came to a desire to now grow his own food.
The cow he had led to a family of cows, which kept growing with each passing year, and the Kumawats began selling milk to their neighbors. Both of his daughters finished their education, and the cow family eventually became too hard for Phoolchand to take care of along with keeping up with his job.
With Ankita growing rapidly in her career, her father bought some land in his retirement and began growing grains and vegetables.
Three years ago in 2014, Ankita left her job as an assistant manager, going to follow in her father's footsteps, joining her father in dairy and farming.
She has afterward introduced many modern techniques into farming, their entire farm being drip-irrigated and running on solar energy.
Ankita believes that her management and decision-making abilities learned in her corporate life can help facilitate into her farm success, and believes that a healthy life in the fields is the biggest benefit in a job one could have.
Image Reference: TheBetterIndia
Recent Posts

Most businesses operate as part of a long

Netflix's Take Ten short film contest is a

The Statue of Equality is located in Muchintal,
What's new at WeRIndia.com