Gauri Agarwal – The woman behind Sirohi becoming Self-sustaining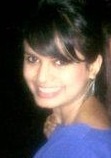 Sirohi, a village located at a distance of 15 km from Faridabad and approximately 40 kms from Delhi was at a very poor state. Gauri has stated that when she first quit the job she wasn't sure what she wanted to do. However when she found the village Sirohi, she decided to improve its state and help its people no matter the cost.
Gauri thought the village had the potential to help itself. She thought Sirohi didn't need charity but rather a solution. This is because if the charity helped the village, it would again be in need when the donors. She decided that the village needed to be self-sufficient. She visited the village several times and became a friend of the village.
She registered her Foundation 'The Skilled Samaritan Foundation' in the year 2012. By the foundation, she launched the Sunset Treks. This is a unique mutually beneficial initiative between city dwellers and the village. This made Sirohi a temporary sanctuary for the trekkers who are tired of the hecticness of a city. The city dwellers who visit this sanctuary will get an opportunity to chop vegetables, milk cows and enjoy the village life.
This idea has been a hit and after the first walk with 10 people, the number of people who joined the trek has increased. Each person is charged Rs. 1500 for the walk. This cost is inclusive of all charges. Gauri states that these walks would create a way to increase awareness and increase funds to implement smaller projects. These small projects include handicraft projects from villagers who make products which are sold in the internet. In this way, the village has slowly started gaining more revenue.
What's new at WeRIndia.com