Engineer earns lakhs of rupees with farming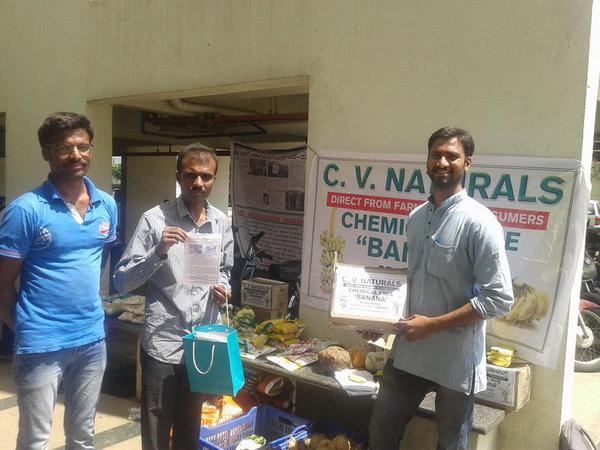 C V Srinidhi, an engineer wanted to get a good job in the IT sector like every other engineer.
However, some of his friends and acquaintances advised him to choose another career due to hectic pressure in the industry.
Considering their advice, Srinidhi wanted to choose another career. Then, farming came to his mind on top of all professions although he does not have any knowledge on it.
His family has an acre of land which he found is unused. Then, he wanted to use that land for farming.
But, his family strongly opposed it saying that he has to choose another career before opting for farming.
Then, he tried constantly to get a job for the sake of his family members. He got a job at the Chamarajnagar district collectorate
At that time, he was gifted a book by his friend on natural farming methods which interested him very much.
He read as many as ten books on that topic before choosing farming. After that, he wanted to apply his knowledge practically.
Initially, he chose to cultivate bananas. His first harvest is just five bunches of bananas which then increased to 50 bunches in the next harvest.
However, he could not get more money as the bananas became overripe and were unfit for consumption as they were not sold on time.
As Srinidhi had not used any form of chemical fertilizers, his bananas were ripening naturally.
Then, he decided to sell them in carton boxes in batches as per their ripening periods to prolong a shelf-life and avoid transportation damage.
He also wanted to get a brand for his harvest and named it as C V Naturals. And the caption is 'Direct from farmers to consumers'.
His harvest was of such a good quality that he could sell for ₹100 per box. What more, he sold 80 boxes in just half an hour.
He then grew sugarcane and drumstick. Now with all his products, Srinidhi is earning lakhs of rupees.
What's new at WeRIndia.com