Brothers make ₹30 lakh turnover monthly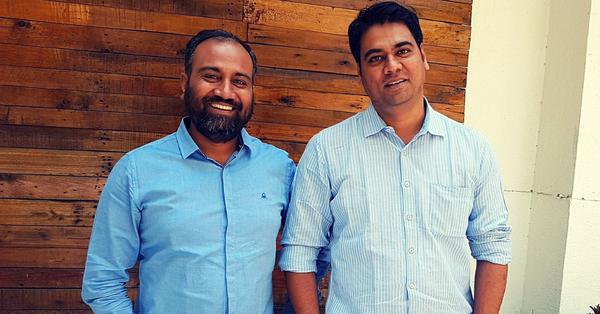 Now, many people are choosing farming as their occupation. Several of them are winning in the market with good returns by employing various innovative methods in farming.
Here is a story of two brothers who are making ₹30 lakh monthly turnover with organic farming.
Satyajit and Ajinka Hangre from Maharashtra finished their MBA and served in various corporate positions for more than a decade.
Despite getting a hefty monthly pay, they lacked inner peace and satisfaction. They used to go to their village in holidays. This filled a love for farming in them.
When they expressed their love for farming, everybody including their father was shocked. They discouraged the duo saying that farming is not a profitable option.
But, the brothers did not hear the words of anybody and started farming on a small piece. Now, they have 20 acres of land with which they are making ₹3 crore as annual turnover.
While most farmers are using chemical fertilizers, the duo decided to use organic manure.
They started natural farming in two acres of land. They grew pomegranate and pigeon pea along with 20 indigenous Gir cows.
They experienced losses for the first four years. It was a tough time for these brothers.
At that time, they harvested a desi papaya which was as sweet as jiggery. When they tried to sell these papayas, they could fetch only ₹4 per kg.
But, the brothers wanted to sell them for ₹20 per kg.  As many customers refused to pay the amount, they offered it as a free sample. Then, several customers came back to buy their produce after being satisfied with the taste of their papayas.
Realizing the bad consequences of middlemen, they distanced themselves from middlemen and reached directly to the customers' doorsteps.
Using cow dung and urine as manure for their produce, they followed intercropping with a combination of monocot and dicot plantations.
Their perseverance was not in vain. They made ₹2lakh per annum in the first year. But, now they are making ₹30 lakh monthly turnover.
Image Reference: Thebetterindia
What's new at WeRIndia.com