Brothers earn crores with organic farming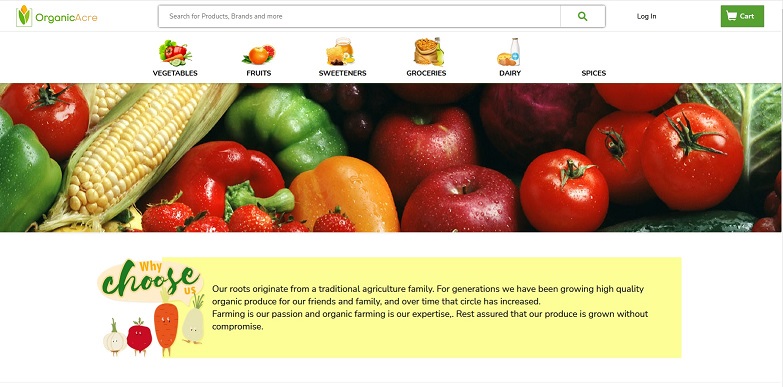 Organic farming is widely grown in the country due to an increase in health-conscious people. Several youth and millennials are switching to organic farming nowadays.
Mrinal and Lakshay Dabas are brothers. They live in Delhi. Their family has agricultural land. They adopted organic methods of growing vegetables in 2002.
Mrinal's grandmother was diagnosed with cancer in 2009, which was a great shock to them. She passed away in 2018. Then Mrinal and Lakshay realized the greatness of organic methods of farming. They said that the organic food helped their grandmother bear the painful chemotherapy. Besides, she could survive nine years after she was diagnosed with cancer due to the quality of food she ate.
Hence, they decided to start mass production of grains like millets, rice, and wheat and vegetables like peas and leafy vegetables organically. They increased the production for this and started selling their products under the brand name – Organic Acre.
They devised a business plan to earn a steady income throughout the year. They plant seasonal vegetables in batches to grow them in a gap of two weeks. This method helps them harvest continuously without a gap. In addition to that, they use crop rotation techniques to keep the quality of the soil.
They assure to reach the fresh produce to their customers within 12 hours of the harvest. It fetched them more customers. At present, they have more than 5,000 families in Delhi.
They earn around ₹4 lakhs per month with the sale of vegetables. They also sell value-added products in the market like flours made from pulses, oil from mustard etc. This model helped them earn more. Their annual revenue crossed ₹3.5 crores.
Apart from selling organic produce, Mrinal brothers conduct workshops to create awareness among farmers and people to switch to organic farming methods.
Image Credit: Organicacre Website Screenshot
Image Reference: https://www.organicacre.in/
What's new at WeRIndia.com