Urban Khichdi offers delicious Khichdi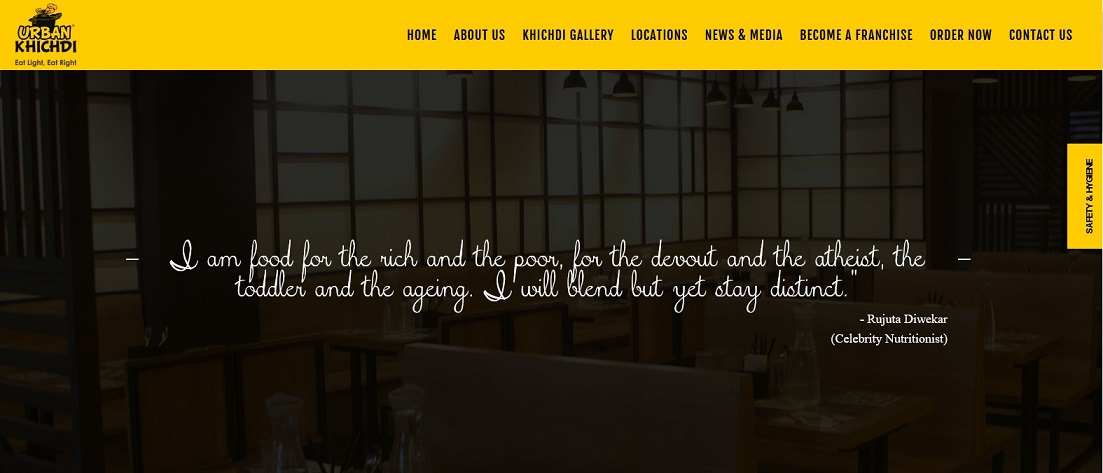 Many players in the market offer biryani, but only a limited number of restaurants offer other varieties.
Knowing the tastes of people of various states in the country, two friends launched a startup for serving khichdi. Their startup, Urban Khichdi, aims to provide comfort food.
Preet Kadia and Meet Lakhani are the founders of the startup. Preet had to stay away from home while pursuing a hotel management course. At that time, he noticed that khichdi was the choice of all his roommates whenever he would ask them to choose a food to eat.
Preet, who worked with various companies, decided to launch a food startup. He launched Urban Khichdi in 2018 along with his school friend Meet.
This Ahmedabad-based startup began its operations as an outlet near IIM. Within three years, the startup opened three stores in the state.
It launched three khichdi brands. One is Dakshination. It serves South Indian food. Another is Patiala Platter, which serves North Indian food. The third brand is Doughfather. It is a pizza chain.
The price of the dine-in menu starts at ₹99 for Dakshination and ₹129 for Doughfather and Patiala Platter. The startup gets around 60 orders for Dakshination daily per outlet. Other brands receive 100 orders per outlet per day.
Urban Khichdi offers around 50 varieties of khichdi. Dal khichdi is their best-selling product.
Preet and Meet focussed on the quality and expansion of their business. Their Dakshination has three outlets, and Doughfather has only one.
However, Patiala Platter operates as a cloud brand from all their kitchens. The duo wants to improve their revenue. So they started serving non-khichdi dishes as well.
Urban Khichdi works on a FOCO model. Under this model, the franchisee owns the business, but the company operates it. The startup also provides training to team members in its outlets.
Now, Urban Khichdi operates seven outlets in Gujarat. The startup plans to expand its operations to other cities, like Bengaluru, Gurugram, and Pune.
Image Credit: Urbankhichidi Website Screenshot
Image Reference: https://www.urbankhichdi.com/
What's new at WeRIndia.com