The Divine Foods offers turmeric products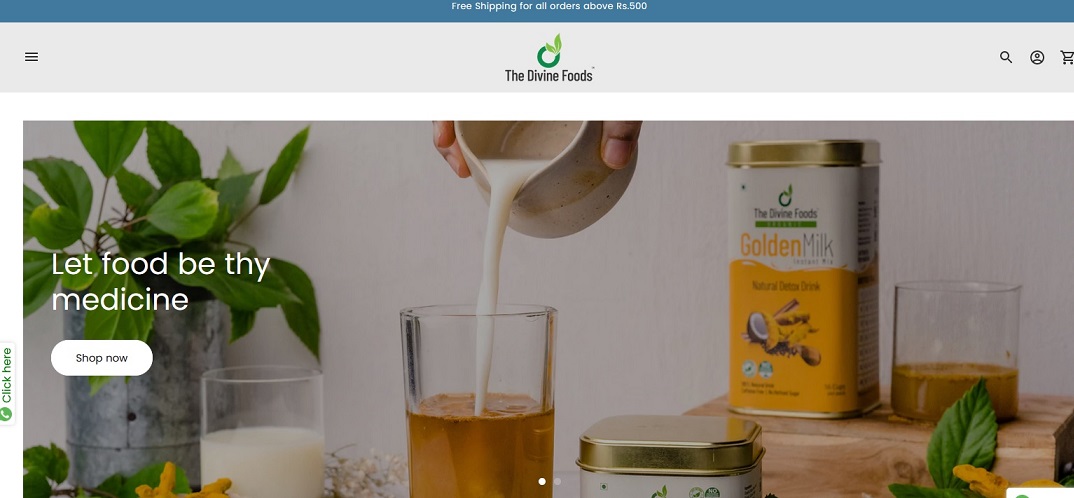 Turmeric has many health benefits. It is widely used in Indian cuisine. That's why this Tamil Nadu man started his venture by selling turmeric products.
Kiru Maikkapillai from Tamil Nadu wanted to become an entrepreneur. This software engineer pursued his MBA from a US University and started working with an American Bank.
Whenever he used to visit India during holidays, he was planning to start his own business. But he used to return to his work after the holidays. Hence, he realized that he had to quit his job to become an entrepreneur.
When Kiru left his job and returned to his hometown in Salem, his parents and other family members worried about his career. But, he assured them that he would start his own venture.
Salem turmeric has a wide market across the globe. Hence, Kiru decided to start his venture by the sale of turmeric and its products.
He launched The Divine Foods in 2019 to offer high-quality products of turmeric. His startup has now turnover in crores of rupees.
Turmeric is used in many temples. It is also used on several auspicious occasions. Hence, it is considered holy. That's why Kiru named his startup 'The Divine Foods'.
Kiru started procuring high-quality turmeric directly from farmers by paying them a fair price. The price depends on the quality and variety of turmeric.
Turmeric farmers are also happy because they are getting a fair price for their produce. Moreover, the startup collects the produce from them directly; hence they do not need to spend time and money on transportation.
The Divine Foods offers organic turmeric powder and different value-added products made from turmeric, like curcumin soap, golden milk, all-purpose rash balm etc.
Kiru says that even though they have limited products, they have a good market. Golden milk and curcumin soap are the best sellers.
The Divine Foods received US FDA approval also. Kiru proudly says that even though he did not spend money on marketing his products in the US or UK, they have a good market there.
The startup has its own website to sell the products. In addition to that, the products are sold through Amazon. His average turnover is ₹1 crore.
Image Credit: Thedivinefoods Website Screenshot
Image Reference: https://thedivinefoods.com/
What's new at WeRIndia.com