Skippi offers quality and healthy ice popsicles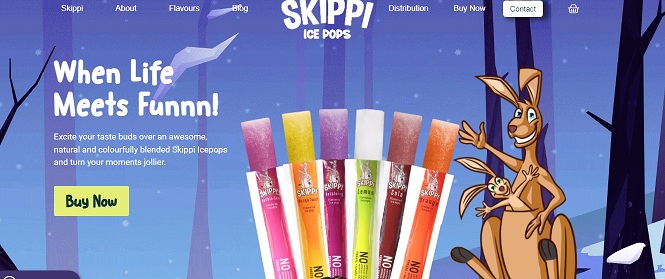 Children love ice creams a lot. There are many ice cream flavours and brands in the market. Also, children love to eat ice popsicles.. However, most of the players in this sector are unorganized.
In this context, Hyderabad-based startup emerged to offer branded ice popsicles. Ravi Kabra launched Skippi Ice Pops to offer healthy and quality ice popsicles.
Ravi, who was living in Australia before launching this startup, realized that there were no formal players in this industry in India. His sister visited him once and wanted to pack some ice popsicles while returning home. It made him think.
Ravi and his wife, Anuj Kabra, realized that there was a gap in this industry after researching a lot in the market. Then the couple decided to launch their own brand. They set up a unit in Hyderabad in 2019 before returning to India for launching their product. While their brand was supposed to enter the market in March 2020, the pandemic affected it.
Bearing losses for one year, the couple launched it in March 2021. Their brand was launched in the market as soon as the restrictions were lifted. The startup's sales were good, and it clocked a revenue of ₹60 lakhs so far.
There are only a few brands in the market like Snackstar and Zipzicle. But, Skippi's revenues are increasing day-by-day as the startup claims to offer healthy and quality ice popsicles.
Skippi's ice pops are available in six flavours like cola, lemon, orange, raspberry, mango twist and bubble gum.
While a box of 12 ice pops costs ₹240, a bag of 36 ice pops costs ₹666. Skippi sells ice pops on its own website. Besides, it sells them on Amazon and Flipkart. In addition to that, the startup sells through 2,000 retail outlets in various places like Kerala, Mumbai and Mizoram.
Image Credit: Skippi Website Screenshot
Image Reference: https://skippi.in/
What's new at WeRIndia.com