Buns & Deluchas offers homemade fast food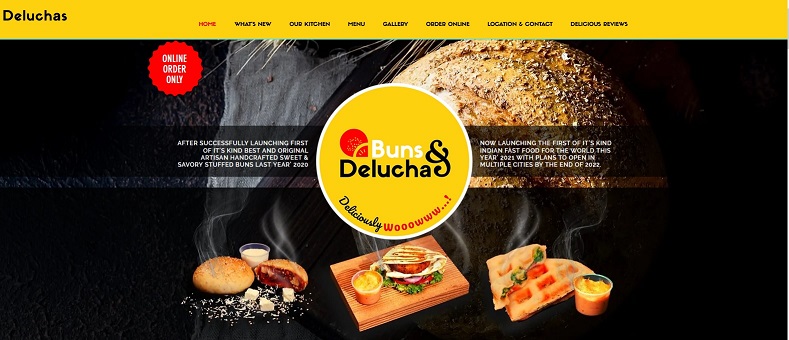 The pandemic created opportunities for a few businesses. Home-cooked food is one of them.
Many startups emerged into the market, grabbing the opportunity. Buns & Deluchas is one such startup that emerged during the pandemic. This homemade fast food restaurant catered to the needs of many people during the lockdown.
Seema Makwana from Mumbai is a homemaker. She is good at making cakes, buns, and other baking items. Cooking is her passion. Trying new and healthy recipes is her hobby. She has two children who love junk food.
Seema has good experience in making various healthy and tasty baking items that are palatable to children. At that time, she realized that quality and hygiene are the main choices of food lovers.
The pandemic allowed her to experiment with various things. She tried cooking different foods for her family members. In addition, her neighbours also requested food items. Hence, she supplied them with food.
Due to the overwhelming response from them, Seema decided to launch her brand, Buns & Deluchas, in 2021. It aims to serve the needs of health-conscious consumers.
Seema's daughter is a critic of her products. She gives her feedback about the baked items. Besides, her husband also supported her a lot in launching her brand.
Initially, it was difficult for her to balance household work and business. However, she managed to fulfil all orders on time with the support of her family members, including her in-laws.
Buns & Deluchas is a Mumbai startup that offers homemade healthy fast food. The startup assures the usage of organic ingredients in recipes. Hence, all people, from children to adults, can consume them.
Seema says the positive feedback of customers encourages her to do more experiments and bring many new food items.
The startup wants to expand its business globally soon. It also wishes to launch a franchise network to expand its operations to many markets.
Image Credit: Bunsanddeluchas Website Screenshot
Image Reference: https://www.bunsanddeluchas.com/
What's new at WeRIndia.com