Kerala woman makes a decent income from cooking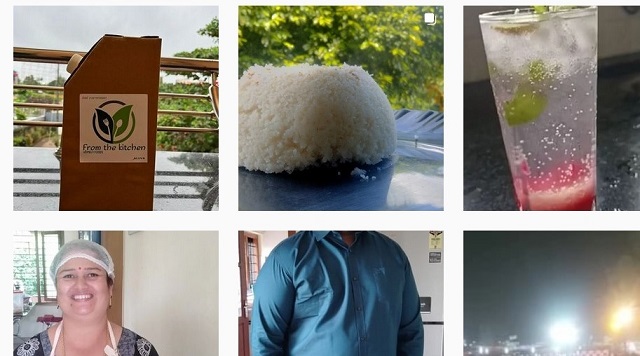 Many people lost their jobs due to the pandemic. Raji Sakthi is one of them. She is a resident of Aluva, Kerala. She worked as an educational counselor with a private institute. After losing her job due to COVID-19, she wanted to launch a cloud kitchen.
Raji Sakthi, a 47-year-old woman from Aluva, thought of several options to make money when she lost her job during the lockdown. However, she chose cooking due to her passion.
She did not have huge money to invest in the business. So, Raji took a gold loan of ₹20,000 and started a cloud kitchen. She named her business 'From the Kitchen — Homely Food' and registered on Swiggy and Zomato.
Raji's husband and children extended their support to her. In the beginning, she did not see notable growth in the business. As a result, she had to face losses. But, gradually the number of orders increased.
Those who order food from her kitchen rated it good. In addition, they also recommended the food to their friends.
She printed a few stickers with all details, like the name of the food items and their price, contact details etc. and placed them on these platforms.
Raji daily switches on the apps at 7 am. As soon as she switches on them, orders start coming.
She accepts the orders and delivers them within 30 minutes. She says it is the main challenge for her. However, she can manage the task with the support of her family members.
Raji offers breakfast, lunch, and dinner. Besides, mini idli with sambar and ghee, egg curry, fish curry meals, vegetarian meals, sandwiches, hotdogs, cocktails without alcohol, fresh juices, hot beverages like coffee and tea, rolls and Kerala Sadya.
She fulfils around 100 orders per week. She delivers around 25 food orders on food delivery apps. Besides, around 50 customers visit the place to get parcels directly.
People from nearby areas, workers, and drivers visit the place to get parcels directly. Raji provides only a take-away facility. No dining is available due to limited space near the kitchen.
The mouth-watering home-cooked recipes are affordable to many. Most of the food items are priced in the range of ₹50 to ₹150. Raji makes decent money from the cloud kitchen.
Image Credit: Rajisakthi Instagram Page
Image Reference: https://www.instagram.com/rajisakthi42/
What's new at WeRIndia.com