Sheilas offers pickles and jams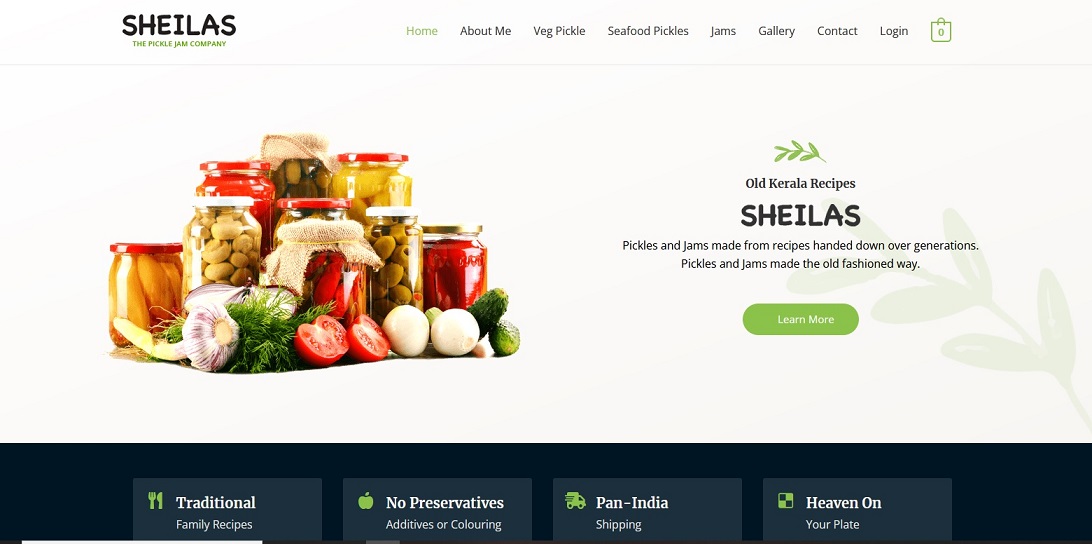 Pickle is a favourite food item for many Indians. There is no exaggeration in saying that meals without a pickle are considered incomplete by many.
There are many varieties of pickles as per the choices and preferences of people across the country. While some people love spicy pickles, others like sweet ones.
Hence, a Kerala woman launched a startup to offer different types of pickles and jams. Sheila Chacko Kallivayalil from Mundakayam in Kottayam started making different food items with fruits like plantains, papayas, guavas etc.
The reason for using these fruits was that they were not getting a fair price in the market. As a result, farmers were facing losses. So, Sheila thought of utilizing them in a productive manner rather than wasting them.
As plantain jam is popular in Kerala, she started her experiments with it. To give a traditional touch to the recipe and get a smoky taste, Sheila decided to cook it on a wood fire.
She made a few batches of plantain jam and gave them to some small shops in Kochi to sell. To her astonishment, all of them were sold. It made her launch her own food brand, Sheilas.
As the recipes are traditional, many people like the flavor of these pickles and jams. The startup has a team of women to help with operations like cooking, packaging, etc.
It grows vegetables and fruits to make pickles and jams on its own naturally. It does not use fertilizers and chemicals in the process.
The products are made manually which consumes more time, yet the startup avoids using mixers etc., to keep the flavours intact.
Also, the startup does not use artificial preservatives or additives in the product. These are the secrets behind its success. In addition, the startup focuses on maintaining quality and consistency.
Now, Sheilas sells over 14 pickles and jams. They include seafood pickles like fish pickles, prawn pickles etc. The startup generates more than ₹1.5 lakh per month.
Image Credit: Sheilas Website Screenshot
Image Reference: https://www.sheilas.in/
What's new at WeRIndia.com