Nyumi offers natural vitamin gummies for women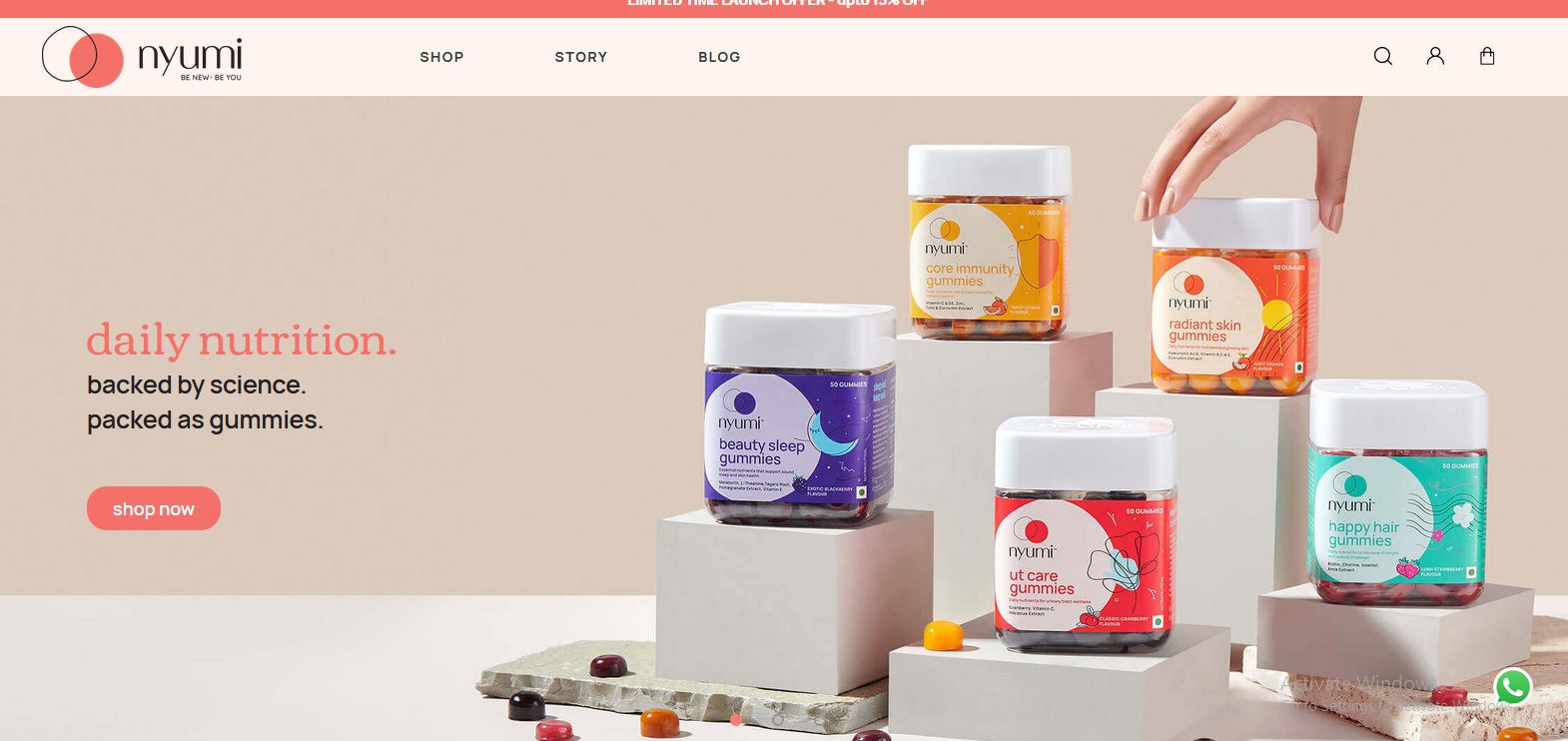 Many women take care of their family members. However, they ignore their own health. As a result, they suffer from several health conditions due to a lack of proper nutrition. Many studies also showed that several women have nutritional deficiencies like vitamin D, vitamin B12, iron etc.
In this context, a woman launched a startup to offer products for treating nutritional deficiencies in women.
Ananya Kejriwal Agarwal launched Nyumi to offer 'natural' vitamins. The startup aims to help women of all ages, starting from puberty to menopause. It offers gummies which are a blend of Indian herbs and Western ingredients. The ingredients used in these gummies are turmeric, basil, Indian gooseberry, along with biotin and hyaluronic acid.
Ananya says that vitamins made from a blend of Indian herbs and Western nutrients are effective and tasty. So, chances are more for the regular consumption of these gummies.
Nyumi offers five nutraceutical gummies to address the most common issues faced by women. These are immunity, skin, hair, sleep and urinary tract issues.
Nyumi also offers a combination of products for different age groups of women to meet their nutritional needs.
Ananya also says that the nutraceutical market has rapid growth. It has a good potential for the entry of new players also.
The startup manufactures its products in Pondicherry. They associated with a German company for this. Price varies in the range of ₹800 to ₹1,000. Nyumi products are available on their website in addition to other eCommerce platforms like Amazon.
Launched last month, Nyumi tries to reach many customers. For this, Ananya uses different marketing strategies like social media, influencer marketing, and paid marketing. Nyumi focuses on product development in two countries, India and Germany. It aims to reach global markets within a year.
Image Credit: Nyumi Website Screenshot
Image Reference: https://nyumi.com/
What's new at WeRIndia.com