Muzigal connects music teachers with learners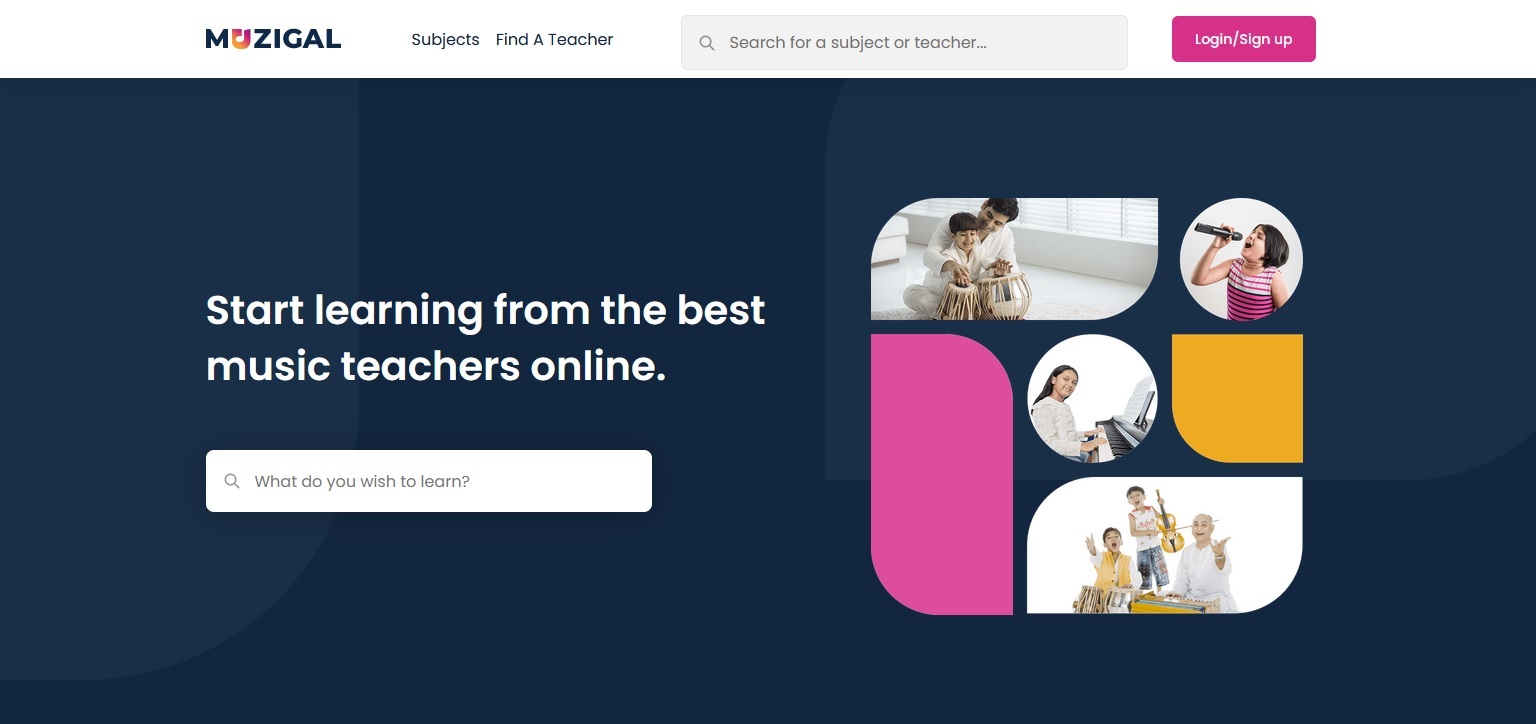 The COVID-19 pandemic changed the form of education. Children from many states have been learning online for over a year. In this scenario, children are missing their regular hobbies like music, dance, drawing, and playing outdoors.
At the same time, several teachers lost their jobs due to the pandemic. Hence, Muzigal emerged to connect music teachers with students. This online music platform intends to connect music instructors and professional musicians with enthusiastic learners online.
Lakshminarayana Yeluri who launched the startup is a musician. He realized that it became difficult to find high-quality music teachers for his kids due to online education. Also, several teachers were unable to utilize their skills due to a lack of a platform for them. Hence, he wanted to create a digital platform to connect these skilful teachers with passionate learners.
Muzigal was launched in 2020. This Hyderabad-based startup has more than 400 teachers onboard.  Around one lakh learners used the platform. These include schoolchildren, teenagers, homemakers, and retired people.
Users of Muzigal are growing with new enrolments each month. Around 30 per cent of users are from the US and Canada.
The startup has over 140 employees. It provides live music classes on-demand. Learners can choose from over 400 teachers.
Teachers can fix classes at their convenience and decide charges as per their choice. At the same time, learners can also choose their own time and a tutor of their choice based on their affordability. Thus learners can have customized classes. Lakshminarayana claims that Muzigal is the only platform at present that offers customized on-demand music classes.
Trail classes are available for learners. The charge per class varies with the teacher. But, it is ₹400 on average per class. Besides, Muzigal offers support and preparation to students who appear for various certificate courses like Trinity, ABRSM etc.
Image Credit: Muzigal Website Screenshot
Image Reference: https://www.muzigal.com/
What's new at WeRIndia.com