India's first interactive music museum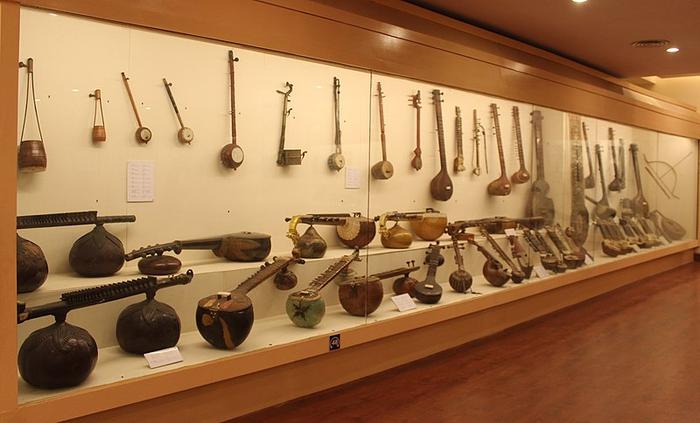 With the world moving towards digital and interactive travel experiences, India's first and only interactive music museum in Bengaluru is revolutionizing the game.
The Indian Music Experience Museum offers a hi-tech exhibit area and nine galleries that showcase the diversity of Indian music.
Visitors can enjoy a sound garden with 10 'playable' music sculptures, a learning centre for music education, and multiple performance spaces.
As an official institutional affiliate of the GRAMMY Museum in Los Angeles, USA, the museum is a treasure trove for music and history enthusiasts.
Among its impressive collection are approximately 200 musical instruments owned and played by legendary artists, musical archives, and artefacts like gramophones and artists' costumes.
The museum also features ongoing and permanent exhibitions that are a must-see for history and music lovers.
The 'Songs of Struggle' exhibit is an archival display showcasing how music has been a part of political movements. These include India's national movement and songs of protest that expressed dissent.
The Ravi Shankar Centennial Exhibition is another significant exhibit that features his musical instruments, costumes, awards, rare photographs, and audio-visual recordings.
The museum also offers virtual walkthroughs for those who cannot visit in person.
The IME walkthrough hosted by the museum's director showcases fascinating aspects of Indian music, while a new permanent display featuring the Swarmandal and concert attire belonging to legendary vocalist Pandit Jasraj was unveiled in August 2021.
Visitors can also explore a stunning double-height display of over 100 musical instruments from across the country, along with information on their origins, making, and playing techniques.
For those who miss a particular exhibition, an online exhibit on Google Art and Culture is available for delayed viewing.
In addition to its mission to preserve and propagate musical heritage, the IME has developed an online digital archive dedicated to the legacy of Carnatic violin maestro Mysore T. Chowdiah.
The digital archive houses notations and renditions of his compositions by various artists. Rare photographs and other information about this legendary musician.
The Indian Music Experience Museum is a must-visit destination for anyone looking to explore the rich history and diversity of Indian music.
With its interactive exhibits, digital experiences, and an extensive collection of musical artefacts, the museum is sure to leave a lasting impression on its visitors.
Image Credit: Nomu420, CC BY-SA 3.0, via Wikimedia Commons
Image Reference: https://commons.wikimedia.org/wiki/File:Gallery15_national_museum_india.JPG
What's new at WeRIndia.com