Houseome – innovative interior designing for you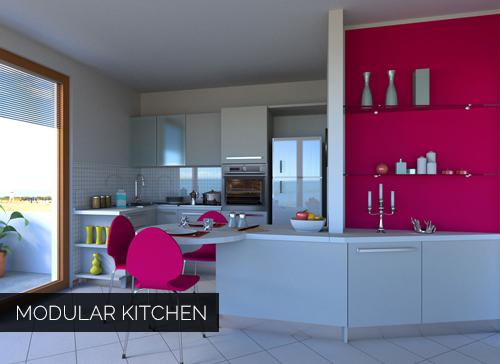 In 2010, Pradeep Singhvi moved to a new flat in Mumbai. He hired an interior designer to design his new home, but he found several problems in doing this.
There was no transparency in the cost, and he was never told the complete details of the interior design.
Pradeep decided to step up himself, and he set to work founding his own interior design startup.
He is originally from Jodhpur, and he had done both business planning and budgeting for Star Bazaar.
He is a chartered accountant, and he has worked as a finance head for several companies, including Times Television Network and Raymond Apparel.
Therefore, Pradeep had just the right experience to begin his new interior design startup, Houseome.
Houseome is dedicated to ensuring that its customers' houses have the best design, and that the customers themselves are best-informed.
They have a transparent cost structure, and customers are guaranteed on-time completion of the project.
Houseome also guarantees professionalism and personalized homes.
The cost for the interior design of a 2 BHK starts at ₹8 lakh, but the average ticket size of their projects is about ₹15 lakh.
The projects are guaranteed to be finished on time. They can be completed in 6 to 8 weeks.
Houseome's total funding of ₹50 lakh has been allocated to develop a VR (Virtual Reality) tool and expansion.
Their VR tool is unique and useful way to show customers how their home will look in a 3D environment.
At first, it was challenging for Houseome to gather a professional team.
However, they currently have a team of six architects and interior designers in Mumbai and two architects and interior designers in Pune.
In the first year after their launch, Houseome has completed nine projects, which were worth a total of ₹7.8 million.
Their total revenue for this year is about ₹14 million, and they are continuing to expand.
Thanks to Houseome, India is getting introduced to the professional interior design market, and people can finally have interiors for their homes that they really enjoy.
Image Reference: Houseome, Yourstory
What's new at WeRIndia.com