Bambass headphones made of bamboo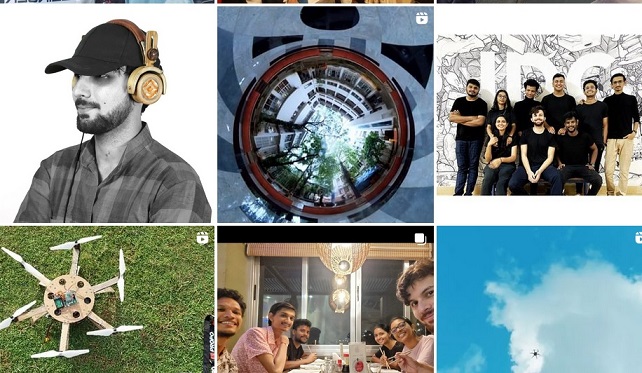 Recycle and reuse is the latest mantra. So many designers focus on making sustainable products. Here is a unique product, a headphone made of bamboo.
Aakansh Chaturvedi designed this unique and sustainable bamboo headphone. He named it Bambass. This bamboo headphone appears sleek and aesthetic.
Bambass comprise thin coiled stripes to offer effective sound insulation. It has an adjustable joint for ear cups. They can be adjusted up and down with the help of a screw mechanism.
Bambass is made of biodegradable and recyclable material. Aakansh, an IIT Bombay design student, wished to design an environment-friendly product when he was graduation.
Aakansh pursued his engineering in Indore, where he had not got many opportunities to know about industrial design. So, after completing his engineering, he got into IIT Bombay to learn product design.
Aakansh thought of many materials for the design of the product. He thought that the material chosen for the design of the product must be lightweight. In addition, it must fit every head size. So he researched various materials. He opted for bamboo after talking to bamboo craftsmen at IIT-B.
He learned that bamboo is strong, durable, sustainable and eco-friendly. At the time, it is lightweight. He spent around three months designing his prototype with the help of bamboo craftsmen.
However, it was not easy for Aakansh to make a headphone of bamboo. Determining the thickness of the headphone while shaping it and developing the mechanism to adjust its length were some of the challenges he faced.
Besides, convincing consumers about the durability of the product was another issue. But, Aakansh overcame all of them.
To protect the exterior design of the bamboo headphone and extend its life, it was coated with melamine.
Bambass is a good alternative to plastic headphones since 70 percent of the material used to design the product is recyclable and eco-friendly.
Image Credit: Aakansh Chaturvedi Instagram page screenshot
Image Reference: https://www.instagram.com/aakansh_chaturvedi/?hl=en
What's new at WeRIndia.com