Built to cook delivers cooking ingredients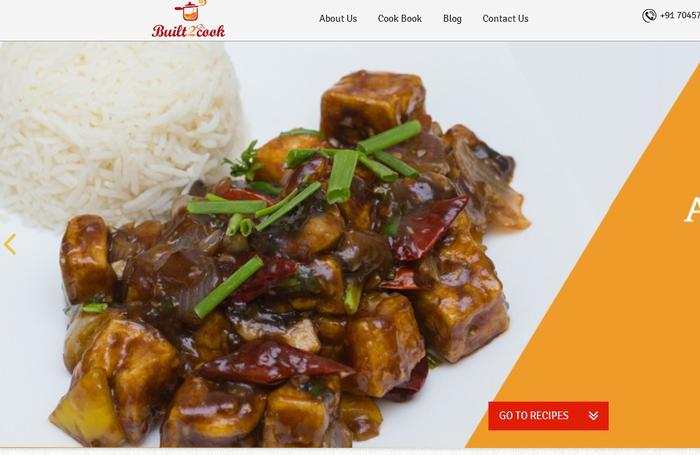 Nowadays, everyone prefers to save time. So, instant packages, ready to eat packs, instant noodles and soups are trending. Rather than eating outside from restaurants, many are opting for their own food in the wake of healthy eating. Traditional cooking consumes more time. Bringing the necessary ingredients, preparation for cooking and then cooking them is a long process.
To save time for consumers, a Hyderabad-based startup came up with a service of delivering necessary ingredients to cook foods.
Built to Cook delivers the necessary ingredients for cooking foods in their cook box. It is very simple. Users need to select the displayed foods on the website. Then, they have to enter the location to which the cook box will be delivered. By entering the location, the expected delivery time and price will be displayed.
Furthermore, all the utensils you need to make the recipe are displayed on this. The necessary ingredients and the step-by-step instructions are sent with each cook box. The ingredients 'Built to Cook' sends are ready to cook. For instance, if tomatoes and onions are required for the recipe, they will send chopped tomatoes and onions. All other ingredients for a recipe are sent to the users so that they can be readily used. So, users can prepare their favorite recipe in 20 or 30 minutes. Thus, the cumbersome cooking process becomes easy and simple.
The website began its journey after surveying favorite recipes of many users and their availability in the market. The website contacted various chefs in restaurants to get an idea of delicious recipes and the necessary ingredients for them. Later, they prepared cook boxes based on the advice of their chefs. The ingredients delivered by the website are handpicked by chefs. So far, the website is gaining popularity through mouth publicity.
Their delivery services are now open on all week days in Hyderabad and Mumbai from 10am to 10pm. Orders can be placed by calling the given number on their website.
Image Reference: Built2Cook
What's new at WeRIndia.com