Water aerators slash water waste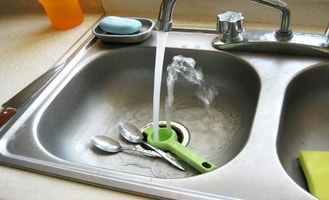 Conservation of water is one of the major issues as several nations are suffering from the water crisis. This increases the quest among some people to find a solution to save humans from the water crunch.
Water aerators are one of the good solutions that fight water wastage. Currently, many people in Mumbai are showing interest to install these devices to their taps to slash water wastage.
The apartment of Pawan Seksaria is one among them. Two years ago, he received a WhatsApp message on installing a water aerator device which is free.
But, thinking it as a fake message, he ignored it at the beginning. But, he read it again and the summary of the message motivated him as it saves water, one of the most precious resources of the earth.
Then, he contacted the given number and clarified his doubts. Satisfied by the answers, he wanted to install the water aerator device which saves at least 60 per cent of water.
The very next day, Pawan's tap had been fitted with a water aerator device for free.
Surprised by this, Pawan shared this information with his friends and acquaintances.
Now, more than 7,000 families in Mumbai have installed water aerators. All this is done with the initiation and guidance of Alpa Gala.
These water aerator devices claim to slash up to three litres of water per minute.
Alpa Gala is a homemaker. She was inspired by her brother-in-law, Prashant Gala.
She started sharing about these devices with her friends on WhatsApp. Her husband and her brother-in-law supported in the first year financially with which Alpa could install water aerators in many homes for free.
But, noting that most of them did not value them and removed them within a week, she began charging ₹50 for installing these devices. However, the service is free.
Image Reference: Thebetterindia
What's new at WeRIndia.com