Sabari Terrace's rainwater harvesting benefits them a lot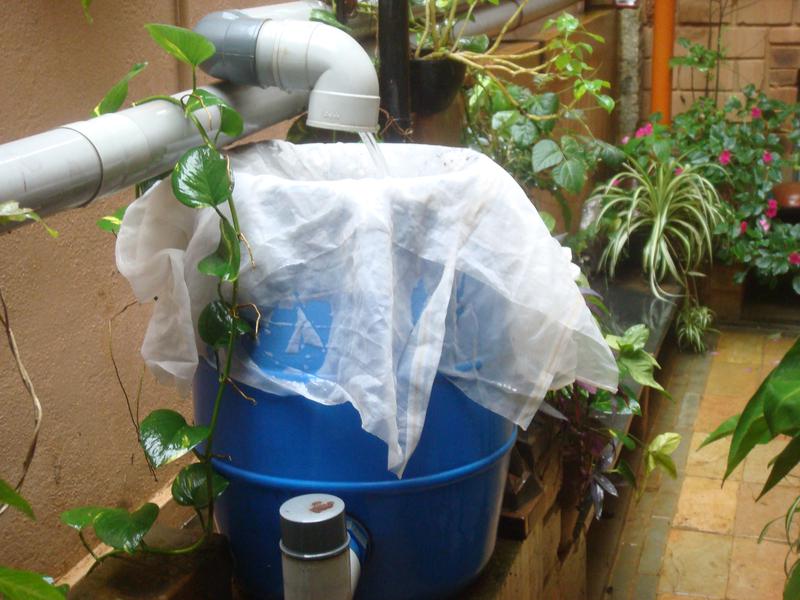 Water scarcity is growing in these days. If you live in a big apartment, then you might already be facing a huge water problem.
Several builders ignore the establishment of a rainwater harvesting system while building the apartment. As a result, when it is occupied with all the residents of flats, severe water shortage occurs.
It is common in many metro cities now-a-days to depend on water tankers as there is no underground water even in the rainy season.
Or they might be heavily dependent on the Government water providing services.
Like all the apartment owners, the residents of Sabari Terrace Complex in Chennai also faced water problem and used to depend majorly on Chennai Metrowater.
The complex has 56 flats. In order to solve their water problems and reduce their dependency on government water service, they wanted to set up a rainwater harvesting system.
It took almost one year to design, set up and finish the process to collect the rainwater on their own terrace to be filled in their sump.
A pipeline network of nearly 1,500 feet has been connected to two tanks of 3,000-litre capacity each through a layout.  
Each terrace has three corners which are connected to the pipeline network that directs water to the tanks. And through the fourth corner, the water is routed to restore soak pits that are intended to improve the groundwater.
The mud or any other form of solid particles are directed to the underground plant which is being sent to a treatment plant.
The water thus treated is collected at another sump and sent to the flats to use.
Their underground sump has a capacity of 1,00,000 litre. An amount of ₹2.5 lakh has been spent to set up this system.
Image Reference: Thebetterindia
What's new at WeRIndia.com