Plastic bags turned showpieces and household items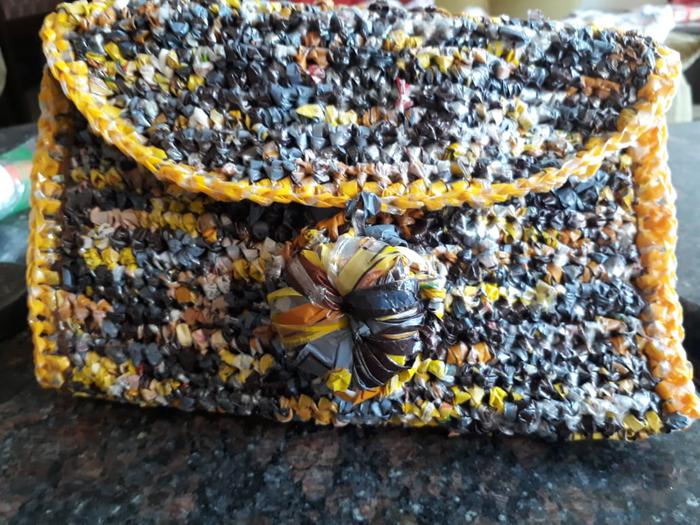 Today, it is unimaginable to think of a life without plastic. From toothbrushes to kids' toys, stationery items to kitchen utensils, everything is either completely or partially made of plastic.
Though many people know the severe consequences of plastic, most of them do not care. Some others have no idea how to reduce plastic usage and sustain without it.
But, this senior citizen has a strong concern about environment as she is aware of the adverse effects of plastic. Unlike other individuals who simply throw plastic waste into garbage bins, she did not think that she can do nothing despite having no clues on what to do.
66-year-old Rita Maker from Mumbai wanted to do something to save environment from the plastic pollution.
But, due to her age, she wants something to be done from her home right away. When she expressed her idea to her daughter Rachita, she laughed at her mother saying that it can't work.
But, Rita did not lose her hope. She searched for possible solutions and found out a way.
At that time, she happened to encounter a video where women are making mats from Walmart shopping bags.
Having enough skill and time, and abundant raw material (plastic), Rita started making various items including mats, baskets, jewelry boxes, clutch purses, dust bins and many more.
She learned this art from DIY videos and tried different products. She taught this skill to her assistants as well.
She is paying them for doing that work even though she does not sell her products. Most of the products were gifted by her. She donated the money generated from exhibitions to charities.
Now, Rita wants everybody to show concern towards environment and do whatever they can to protect it.
Image Reference: Thebetterindia
What's new at WeRIndia.com