Organic clothes that decompose in 6 months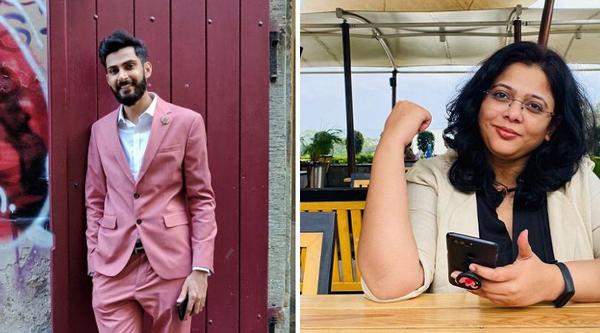 Several organic products emerge into the market to save the environment. You might have used organic food products. But do you ever used organic clothes? Do you know that these organic clothes decompose in just 180 days when discarded?
These organic clothes are designed by Hitesha Deshpande and Himanshu Kulhari. They are animal lovers; hence, they wanted to have an animal-themed clothing line and named their products after animals.
Before entering into the market, they researched a lot. They found that many products in the market contain chemicals and several workers of popular brands do not even get minimum wages for their work.
Besides, they also noted that several gallons of water are wasted. Textile dyeing and synthetic fabrics are leading to environmental pollution.
In this context, the duo decided to design their products using organic material. They founded PECKD, an organic cloth startup. They use natural fabrics in their garments. They do not use dye for their clothes to save the environment from pollution.
Since they do not figure out a way to dye their garments naturally, their clothes will be available in only white.
Their clothes are compostable from threads to buttons as they use organic materials. That's why when they are buried in moist soil, they will be decomposed in 180 days.
They use organic threads for their clothes. The buttons are made from compressed walnuts and dehydrated vegetables.
The tags are made from seed paper. The clothes are packed in eco-friendly packaging.
Most of the products are designed by Hitesha and Himanshu. Besides, this Gurugram startup has an in-house designer and few tailors to stitch the designs.
The journey of PECKD was not smooth. Since their clothes are compostable, it is difficult to convince the customers to buy them.
Several people asked them whether their clothes would disintegrate after a few uses. At such times, they struggled a lot to convince them.
Another challenge is that the cost of the clothes. PECKD is a growing firm and the clothes are demanded by a few customers, the cost is slightly high. But, the founders say that it can be brought down with considerable demand.
Image Reference: https://www.thebetterindia.com/232463/organic-clothing-earning-conscious-compostable-cotton-silk-gurgaon-entrepreneurs-small-biz-ang136/
What's new at WeRIndia.com