Low-cost Portable device helps visually impaired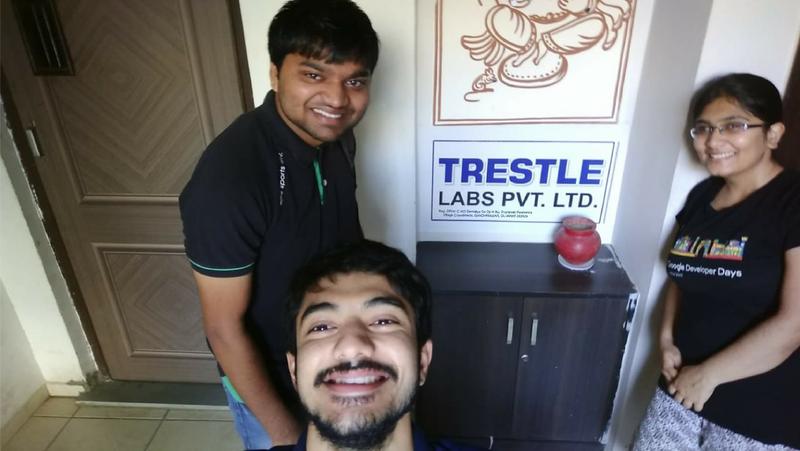 Visually challenged people face may challenges. Learning about their challenges, Akshita, a software engineer in Faridabad developed a device for them to navigate.
This device would send vibration alerts if there are any hurdles on the road to prevent accidents.
Akshita met Bonny and Abhishek at Digital Impact Square (DISQ) centre, Nashik.
The trio had several ideas on various device designs especially on addressing the issues in education.
They spent nearly eight months together as part of their project that interacts with visually-impaired from all age groups throughout the country.
The team's close interaction with visually challenged people helped in realizing their problems.
One of the incidents that moved them to find a solution was that a blind couple fed their baby an expired medicine due to which rashes developed on the body of the kid. Luckily, the baby escaped from danger.
Then, they wanted to do something for the visually challenged people concerning content accessibility.
They designed an application named Kibo to read a digital book aloud.
They also designed a device Kibo XS. This device can scan a book placed under its scanner and read it aloud.
They sent the device to National Association for the Blind (NAB) for testing and to get feedback.
They received the feedback from the users and most reported the problem was that the device translates only English books.
The trio worked for another couple of months to address the issue and integrated many regional languages including Bengali, Gujarati, Marathi, Tamil and Telugu.
Now, the mobile application can read handwritten, printed and digital content and translate into 10 regional languages.
Kibo XS is a portable device which can be carried everywhere to read out printed content in real-time in multiple Indian and foreign languages.
Image Reference: Thebetterindia
What's new at WeRIndia.com