Jeevan Bindi – A lifesaving Dot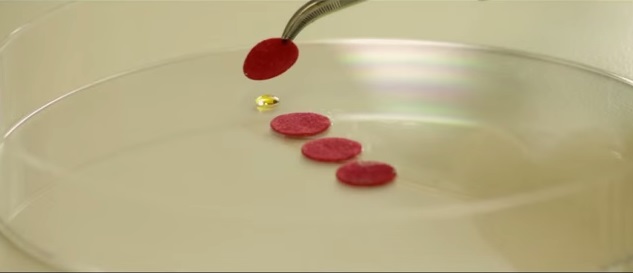 Jeevan Bindi is a new innovative way to fight against iodine deficiency among rural Indian women. Bindi occupies significant position in the lives of Indian women which is in the centre of forehead. It has both religious as well as cosmetic significance.
Now, the Bindi has become a live saving dot with the initiation of a Singapore based company, Grey Group which partnered with Maharashtra based NGO, Neelvasant Medical Foundation and Research Center. Various pregnancy related complications are associated with iodine deficiency. Many life threatening conditions like brain damage and breast cancer are also linked to this deficiency. Though, several supplements are available in the market to substitute the deficiency, many rural women are not in a position to afford them.
To combat this, Grey Group and Neelvasant Medical Foundation and Research Center developed an iodine patch bindi to sell under the brand Talwar Bindi. Initially, it has been distributed to many women in Maharashtra in Delhi in addition to several tribal regions of Nepal. Surprisingly, many women show interest to wear this unique dot.
The innovative idea of "Jeevan Bindi" is very helpful to many women. The Bindi does not have any adverse effects. Nor does it lead to skin rash even after wearing for several hours at a stretch. It becomes normal after the iodine has been absorbed by the body.
Image Reference: Thebetterindia
What's new at WeRIndia.com