Cervical Cancer Test now for Rs. 2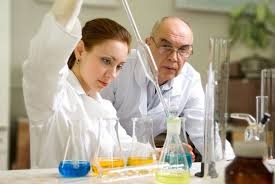 It is a good news for all Indians especially for women. Researchers at Sir Ganga Ram Hospital in New Delhi found an inexpensive test to detect cervical cancer. It is done by Visual Inspection with Acetic Acid (VIA) method which costs only Rs. 2 and takes only one minute. The test was conducted on 500 women. They claim that it is as accurate as Pap smear test which costs around Rs. 1,000.
Cervical cancer accounts for 12% of cancers throughout the world. Pap smear test is a widely used screening tool which needs a laboratory and a trained cytologist. Furthermore, people who have undergone this test need to visit again to collect report and further evaluation. But, the VIA method is a cost-effective and time saving method. Under this test, 3 to 5% of acetic acid is applied on cervix. If there is a problem a white appearance can be observed. White appearance arises due to the dehydration of cells and surface coagulation of proteins in active cells which needs further evaluation. Experts say this is an effective test in developing countries like India where there is a lack of experts in rural areas and people's avoidance due to the expensive nature of tests.
What's new at WeRIndia.com