CERVICHECK helps detect Cervical Cancer Early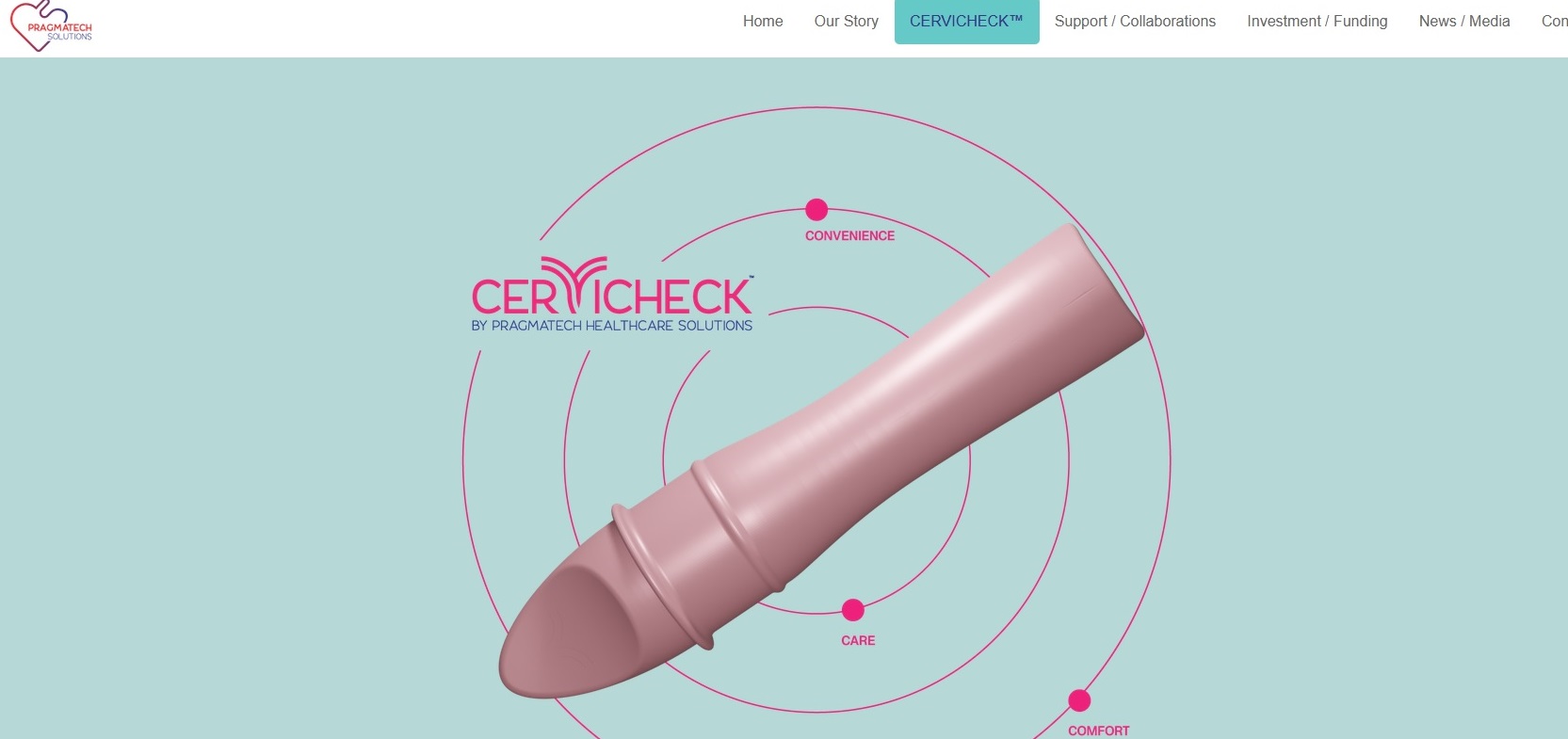 Cervical cancer is a major public health concern worldwide. It is a big problem, particularly in low and middle-income countries where screening and treatment resources are limited.
However, a startup called Pragmatech Healthcare Solutions is working to change that. It has developed cost-effective solutions that enable increased access and adoption of healthcare technologies.
One of their main products is the CERVICHECK self-sampling and screening kit. It aims to empower women to take control of their own cervical health. Thus it aims to reduce the risk of developing cervical cancer.
Pragmatech Healthcare Solutions was founded in 2019 by Anirban and his team. It aims to increase the accessibility and adoption of healthcare technologies with its cost-effective products.
Their product, CERVICHECK, is a screening kit for cervical cancer. It can be used by women at home or in a convenient location.
The screening kit is a point-of-care solution that provides accurate results to detect precancerous lesions, which can exist for up to 15 years before becoming cancerous.
Early detection of these lesions can save lives, and the procedure to remove them is inexpensive.
The CERVICHECK kit can be administered by a non-expert also. Even a woman can do it herself. Thus, it is a powerful tool for empowering women to take control of their health.
Pragmatech had to navigate regulatory pathways defined by the Central Drugs Standard Control Organisation (CDSCO) to bring their product to market.
With initial support from incubators and the investment fraternity, they were able to overcome these obstacles and demonstrate their commitment to following the rules and regulations.
The startup is currently in talks with lab owners and organizations that conduct health camps in cities to bring their self-sampling kit to the urban and rural markets.
They are also using awareness programs, social media campaigns, and key opinion leaders to amplify their message and reach clinicians and women directly.
Pragmatech is still working on its screening kits. However, it plans to target the rural population through government screening camps. It also wishes to replace VIA with a more reliable tool.
The startup also aims to eventually combine its self-sampling kit with the screening solution as a package for the market.
Subsequently, it is looking to offer the solution as a Direct-to-Consumer (D2C) product. So, women can purchase it directly from its health and wellness website. After that, they can collect their samples at home. And they can send them to a lab for testing.
By enabling women to test themselves and reduce the risk of developing cervical cancer, Pragmatech's CERVICHECK has the potential to make a big impact on public health.
It empowers women to access treatment at the right time, which is inexpensive and effective at early stages.
Pragmatech's mission to increase the accessibility and adoption of healthcare technologies through cost-effective products is a step towards improving the quality of healthcare for all.
Image Credit: Pragmatech Website Screenshot
Image Reference: https://pragmatech.co.in/cervicheck/
What's new at WeRIndia.com