Indigenously developed HPV vaccine to be launched tomorrow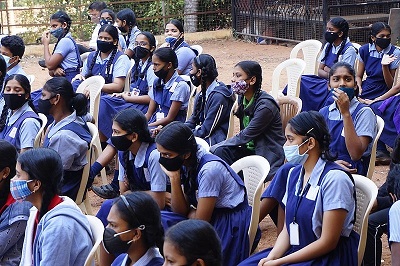 The first indigenously developed vaccine for cervical cancer will be launched by the Serum Institute of India (SII) tomorrow.
As the number of cervical cancer cases is rising, the company developed India's first quadrivalent human papillomavirus vaccine (qHPV) vaccine, Cervavac. It received approval for market authorisation from the Drugs Controller General of India (DGCI) on 12 July.
Now the company is all set to launch the qHPV vaccine tomorrow. The vaccine intends to protect women against cervical cancer.
Though cervical cancer is preventable, many women are dying of it across the country due to a lack of awareness. As per researchers, the disease kills one woman every eight minutes. If it is detected early, it can be managed effectively.
Cervical cancer is the second most common cancer type in India. Besides, it is the second most common cause of cancer deaths in women in the country.
To prevent cervical cancer, screening is very important. In addition to that, vaccination also prevents it. However, many women in the country are not aware of either the symptoms or the prevention through vaccination.
At present two vaccines, Gardasil and Cervarix, are available in India. These vaccines are licensed globally. The cost of each dose of Gardasil is ₹2,800, while Cervarix is ₹3,299. Also, Gardasil is a quadrivalent vaccine and Cervarix is a bivalent vaccine.
In this context, the Pune-based Serum Institute of India indigenously developed the quadrivalent HPV vaccine, Cervavac. It is similar to the hepatitis B vaccine and generates antibodies against the HPV virus.
There are around 50 million girls in the age group of 9–14 years in India. The launch of Cervavac enables the government to procure adequate vaccines at a special price; hence all of them can get vaccinated.
The company says the vaccine showed excellent immune response in clinical results. The antibody response is almost 1000 times more than the baseline against various HPV types vaccines.
The response was not restricted just to a few doses and age groups. But it has been proven to be effective in all does and age groups.
Image Credit: Fredericknoronha, CC BY-SA 4.0, via Wikimedia Commons
Image Reference: https://commons.wikimedia.org/wiki/File:School_students_--_girls_--_at_a_school_in_Goa,_India.jpg
What's new at WeRIndia.com