Nasal vaccine can't be administered after the first booster dose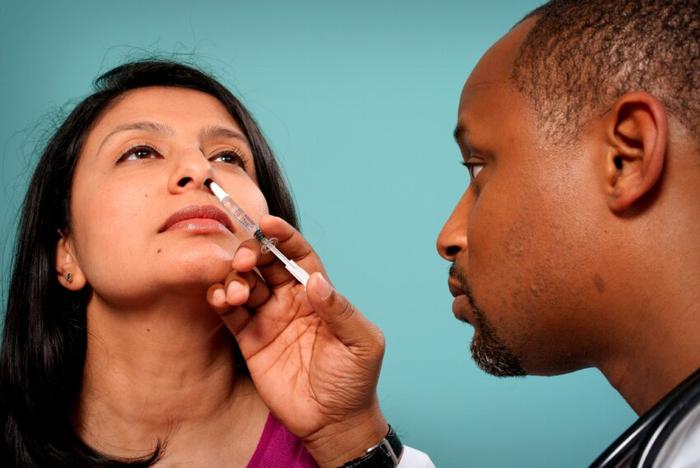 In the wake of rising Covid cases, the government of India asked citizens to take a precaution dose or booster dose. While some people already took the precaution dose, many people are yet to take the dose.
In this context, the drug regulator approved Bharat Biotech's nasal vaccine, iNCOVACC, as a booster dose for all adults in the country.
As there is no need for jabbing, the nasal vaccine is easy to take. The nasal vaccine has been introduced on the CoWIN platform.
Many people who already took a booster dose are also ready to receive a second booster dose to get extra protection against Covid.
However, health experts recommended the nasal vaccine as the first booster dose. Those who had already taken a booster dose need not take the nasal vaccine as a second booster dose.
Dr NK Arora, the Chairman of the Covid Working Group of NTAGI, says that Bharat Biotech is recommended as the first booster dose.
That means those who do not receive their booster dose can take the vaccine. However, people who received a booster dose should not take it.
This is because there must a gap between vaccine doses to get an immune response to vaccine antigens; otherwise, it is of no use. Dr Arora says that the CoWIN portal would not accept the fourth dose.
The nasal vaccine provides immunization differently than other Covid vaccines. Since it is administered through the nostrils, it does not allow the virus to enter the respiratory system easily. Besides, the vaccine also protects the body against other respiratory viruses and infections.
Administration of the vaccine is also simple. Four drops of nasal vaccine are administered in each nostril, which equals 0.5 ml of medicine.
Bharat Biotech says that the vaccine has no severe side effects except nasal blockage for a short time. Thus, the vaccine is safe, as per the company.
Photo by James Gathany, Dr. Bill Atkinson, USCDCP on Pixnio (Free for commercial use / CC0 Public Domain)
Image Reference: https://pixnio.com/people/doctor-with-the-nasal-spray-vaccine
What's new at WeRIndia.com