Food soon to be delivered by drones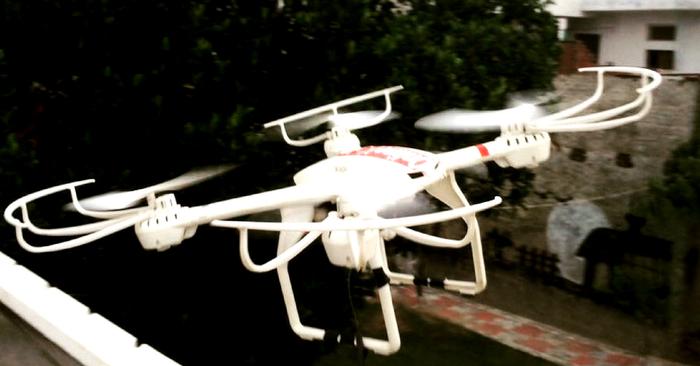 Every city in India suffers from slow-moving, congested traffic. The city of Lucknow in Uttar Pradesh is no exception to this.
Lucknow is currently suffering from particularly bad traffic problems, due to the ongoing construction in various parts of the city.
This is making it extremely difficult for delivery executives to reach their destination on time.
While traffic is a problem for anyone who needs to reach a destination at a certain time, it is especially detrimental for food-related startups.
However, Online Kaka has decided to take on this problem by developing a solution that completely negates it.
Online Kaka is a food delivery firm headed by Ahad Arshad, Mohd Bilal, and Mohd Salman.
They have decided to tackle the traffic problem by using drones to fly their deliveries over it.
Ahad says that the current traffic in Lucknow is not suitable for food delivery. Delivery executives often get caught up in traffic and arrive late with their deliveries.
This can result in angry customers. Since Online Kaka has been experimenting with drones since 2017, the firm is ready to use them now.
They are waiting for the higher authorities to give them the required approval.
The drones will make sure that food is delivered to customers on time.
Online Kaka has divided Lucknow into 4 zones. Each zone has its own hub.
The hubs bring in food from restaurants by road. However, a drone will take food packages from one hub to the destination hub.
A delivery executive will take the food from the destination hub to the customer's house. This method has been incredibly efficient for Online Kaka, drastically reducing their delivery time.
In certain circumstances, it is still best to use road-based delivery, such as orders from cantonment areas or areas with a heavy tree cover.
However, Online Kaka's revolutionary method of delivering food may be the future of food delivery in India's increasingly-crowded cities.
Image Reference: Thebetterindia
What's new at WeRIndia.com