Biodegradable cutlery for desi airlines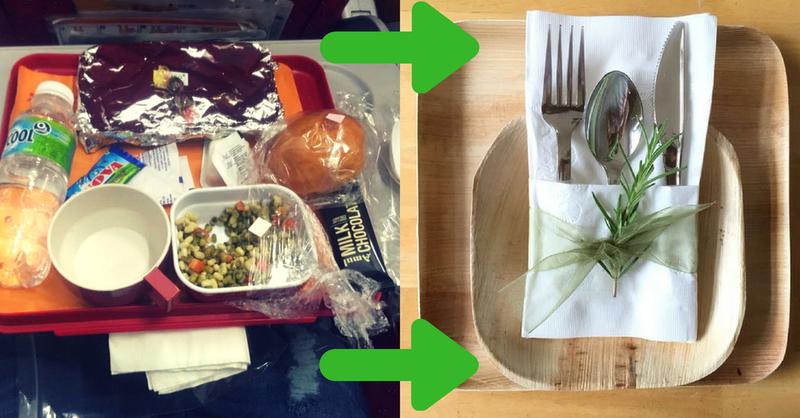 In 2016, the Indian airline industry was reported to have generated 5.2 million tons of waste over the course of the year.
This amount is equivalent to the amount of waste that Mumbai produces over the course of two years.
If it is left uncontrolled, the amount of waste produced by the airline industry per year could go up to 10 million tons by 2030.
However, there are a few Indian carriers who are driving the airline industry to lower its waste production, even though it was exempted from the plastic ban.
These carriers are taking steps toward a greener future for Indian airlines.
Some Indian airlines, such as Vistara, GoAir, and Jet Airways are taking environmentally-friendly steps, such as switching to biodegradable cutlery from plastic cutlery.
Vistara has said that the use of plastic on their planes is now minimal.
They also further pledged to halve their use of plastic. Some of the measures they are taking to minimize the use of plastic are replacing plastic casserole dishes with aluminum ones, replacing plastic straws and stirrers with ones made out of wood or paper, and replacing economy class disposable bowls with reusable bowls.
Jet Airways is following suit. They are now also using biodegradable bags, paper cups, and insulated boxes for hot and cold items. GoAir has also committed to the plastic ban.
They are now serving food and beverages that do not have to be eaten with plastic cutlery. They have removed all plastic items from their aircraft, and they are working to extend their initiative across India.
The country's flag carrier airline, Air India, is also committing to the plastic ban. They will soon be replacing plastic cups with bone china cups.
This replacement will occur on all economy class domestic flights, with the exception of the ones operated by ATR aircraft. Thanks to the initiatives of these carrier airlines, the Indian airline industry can significantly lower its amount of plastic waste.
Image Reference: Thebetterindia
What's new at WeRIndia.com