Best innovations of GES 2017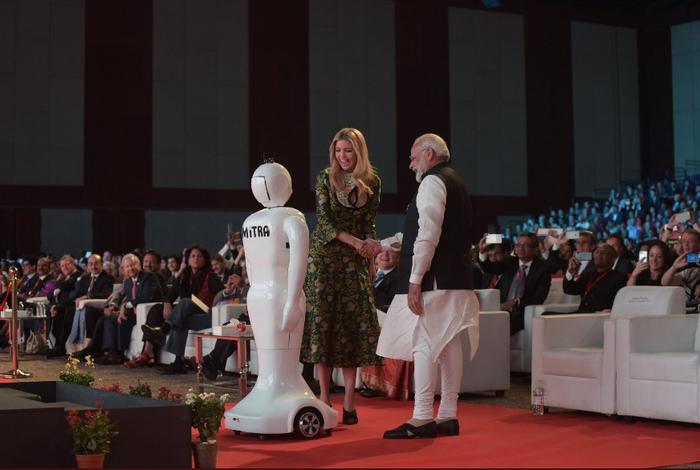 Currently, Hyderabad is hosting the Global Entrepreneurship Summit 2017, where over 1,500 entrepreneurs, investors, educators, government officials, and business representatives are expected to attend.
The event will be addressed by Narendra Modi, the Indian Prime Minister, and the United States delegation will be led by Ivanka Trump.
The Global Entrepreneurship Summit (or GES) will be highlighting India's support ecosystem for innovation, its efforts in ease of doing business, its eliminations of unnecessary regulations, and its support of startups.
The theme of the GES this year is "women first, prosperity for all".
The most attention-catching part of the event is the Product Showcase Wall at the Hyderabad International Convention Center, which showcases the most innovative new Indian products of the year.
Included in this lineup of products is the first Indian smart electric scooter, which is a model of the S340 that was developed by the Bengaluru-based techie Tarun Mehta, who co-founded Ather Energy.
It will be available by the middle of next year, and it will cost about ₹1 lakh.
It will run on a lithium-ion battery pack, and it will be able to reach a speed of up to 72 kilometers per hour. It will be able to travel up to 60 kilometers on a single charge, and it will be able to be driven in flood-affected areas for 30 minutes.
The AmbuPod has also been garnering attention, a three-wheeled solar-powered micro-ambulance which was developed by a startup based in Pune. This will be extremely helpful for emergency medical helpers who get stuck in traffic, since it can be attached to a two-wheeler for navigating crowded roads. Halo, a 5D Printer made by Ethereal Machine, was also on display.
It will be used for manufacturing parts and molds for the defense, aerospace, and healthcare sectors. Thus, the GEB 2017 is showing how India is a growing power in entrepreneurship, business, and innovation.
Image Reference: TheBetterIndia
What's new at WeRIndia.com