Banana leaf technology to improve shelf life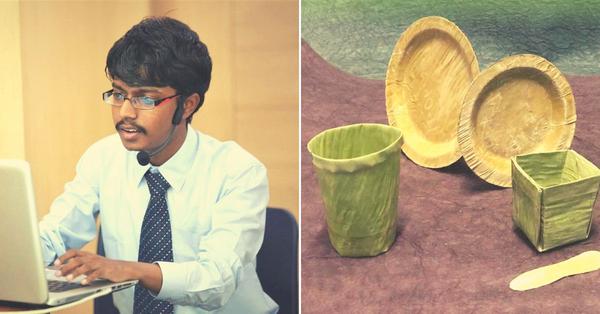 Banana leaves are preferred to serve meals due to their taste and flavour. Yet, if they are dried, they become useless and are thrown in the garbage.
Hence, this Tamil Nadu man invented technology to improve their shelf life.
Tenith Adithyaa from Watrp village used to see farmers throw heaps of banana leaves into the trash bin in his childhood.
When he asked the farmers why they were throwing these leaves, they answered that wilted leaves had no use.
Then Adithyaa thought they wouldn't have been wasted if their lifespan is enhanced. He did not forget this matter due to his curious nature.
When he became a grownup, he recollected these things. He wanted to replace plastic material and decided to use biomaterial.
He experimented to invent a technology to improve the shelf life of banana leaves. After several trials and errors, he invented Banana Leaf Technology.
This technology will improve their shelf life to three years from their average shelf life of three days.
All this process will be achieved organically. He did not use any harmful chemicals for it.
He was awarded an international award at the global science fair, Texas for his unique invention.
Banana leaf technology is a cellular eco-friendly technology which enhances the physical properties of banana leaves.
These leaves can even survive under extreme climatic conditions. The changed physical properties result in gaining more weight.
These leaves can be preserved in their natural green colour for up to one year and after that, they change their colour, yet their shelf life will be up to three years.
These banana leaves can be used as an alternative raw material to plastic to make plates, cups, envelopes, straws and boxes.
He wants to transfer the technology to interested manufacturing companies. Several companies from other countries are contacting him for this technology.
Since he does not want to monopolize the technology, he is waiting for a good time to spread his innovation to many people.
Image Reference: Thebetterindia
What's new at WeRIndia.com