80Wash – An innovative washing machine that doesn't require water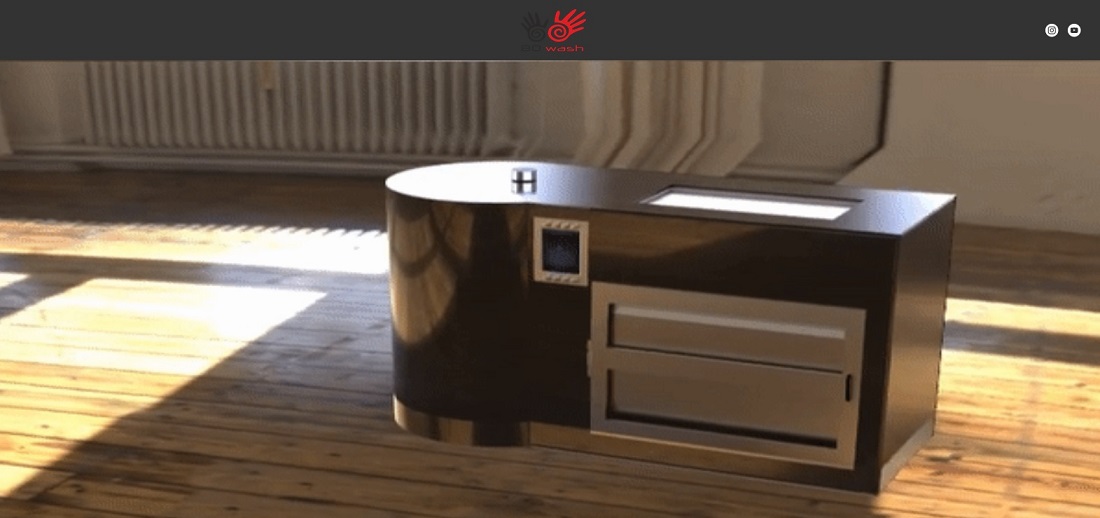 Washing machines ease the work of washing clothes. However, they consume more water, which is a waste of precious resources. The water ends up in waterbodies and thereby contaminates them. Thus, it affects the environment adversely.
To solve this problem, these three people brainstormed and developed an innovative washing machine. Rouble Gupta, Nitin Kumar Saluja, and Varinder Singh from Punjab developed an innovative technology to reduce water wastage and usage of detergents.
They launched an innovative washing machine. It is based on ISP steam technology. It is a dry steam technology that is generated at room temperature to clean clothes.
The technology kills bacteria and microbes on clothes using low frequency and removes stains, dirt and odour. The trio says the washing machine washes all types of fabrics and cleans them in just 80 seconds. It will consume more time for tougher stains.
80Wash washing machine does not require detergent. It can clean clothes with just a few milliliters of water.
The startup offers different variants of washing machines. While the basic machine can wash clothes in just 80 seconds, the bigger machine takes some more time.
The basic machine of 7-8 kilograms can wash up to five clothes in 80 seconds with just a half cup of water. Users can repeat wash cycles for harder stains, as they may need 4-5 wash cycles.
The bigger machine of 70-80 kilograms can wash up to 50 clothes using 5 glasses of water. Users can wash clothes in multiple cycles depending on the properties of clothes.
The founders are testing the washing machine. They placed these washing machines at hostels, hospitals, etc., to test their viability commercially. They deployed these machines in three cities – Mohali, Chandigarh, and Panchkula.
The trio has been working to develop innovative technology for the past few years. Initially, they developed a sterilization machine for hospitals. The machine uses UV rays and sterilizes clothes instantly.
However, they realized that sterilization alone was not enough for the complete cleaning of clothes as dirt, stains, and odor need to be managed.
Hence, they worked on developing this innovative dry steam technology and patented it. It removes stains, dirt, odor, and germs. The machine is developed for B2B usage.
Image Credit: 80wash Website Screenshot
Image Reference: https://www.80wash.com/
What's new at WeRIndia.com