These women built their own road in just 3 days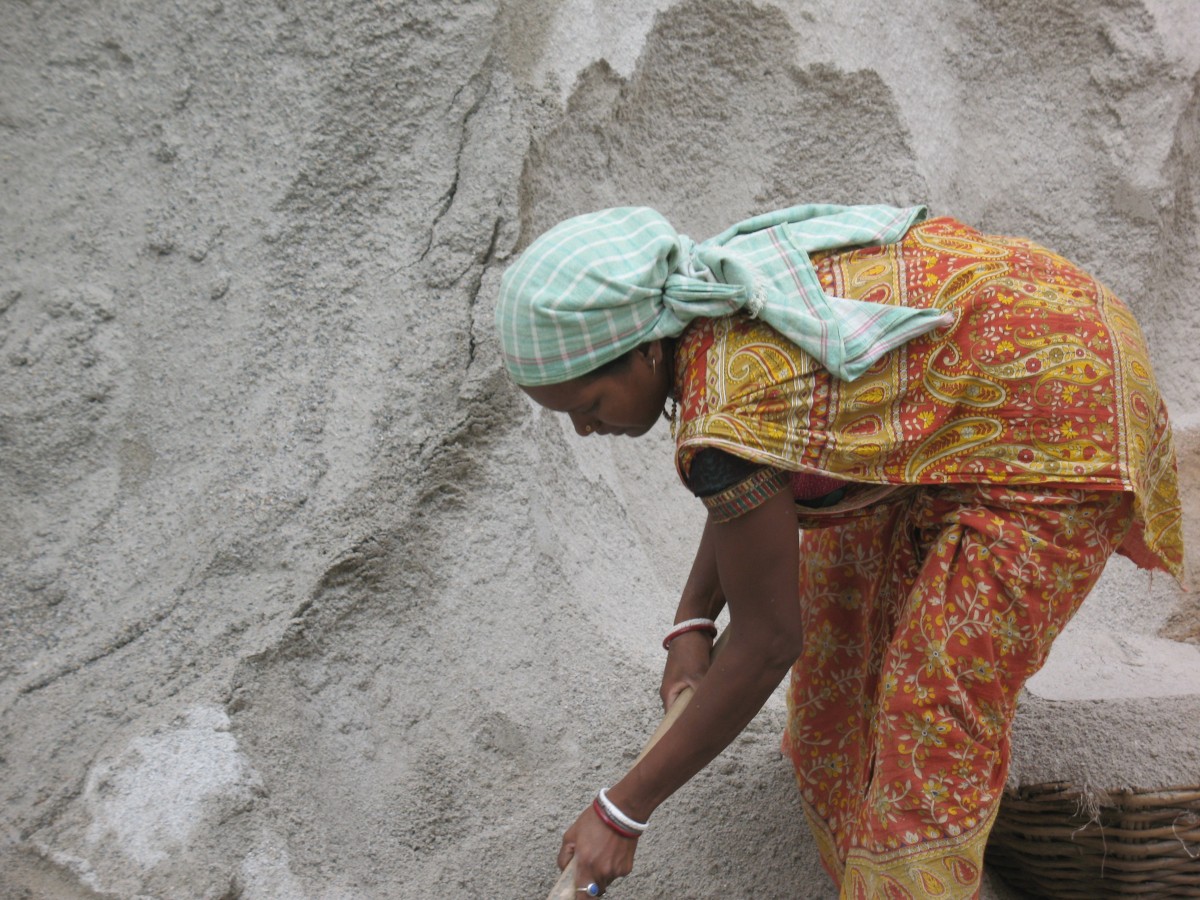 In the rural areas of India, it is very difficult to perform development work without the help of government officials. In the Banka district in Bihar, the village of Nima did not even have a functional road until recently. Expectedly, the lack of a road caused serious problems.
The lack of a road even caused people's deaths, especially during the rainy season where the land flooded and people could not reach health centers in time.
A few years ago, the local administration did initiate land acquisition to build a road in Nima. However, landowners protested the plan, and the project was abandoned.
Women in Nima were fed up with the stubborn landowners and the unresponsive administration. 130 women from Nima decided to take matters into their own hands.
They pooled their resources together and constructed a 2-kilometer-long road. When the landowners saw these determined women hard at work, they finally decided to give up their property for this road.
The women's intense desire to build this road seemed to have changed their minds on the situation. Once the women had received all the necessary consent from these landowners, they constructed the village road in three days. They were assisted by some men from the village.
The women from Nima were also joined by women from the villages of Jorarpur and Durgapur. First, the men from their homes completed the groundwork for the road. Then, the women carried soil, stones, and sand from the nearby riverbank and barren lands.
They would start work at dawn and end work in the evening. Now, thanks to their efforts, light vehicles can easily go on the road.
The Banka district administration has praised the efforts of these village women, since they finished the job that they could not.
When the government tried to acquire land for building a road, they met extreme resistance with the protesting landowners.
However, when the women from the villages themselves took matters into their own hands, the landowners consented and let them build the road.
Image licensed under by CC0 Public Domain (Free for Commercial Use)
Image Reference: https://pxhere.com/en/photo/929172
Recent Posts

There is one temple in India where Hanuman

NPPA controls the prices of drugs in India.

The locals call Dr Gowda 'Five Rupees doctor'.
What's new at WeRIndia.com