Significance of Kartika Purnima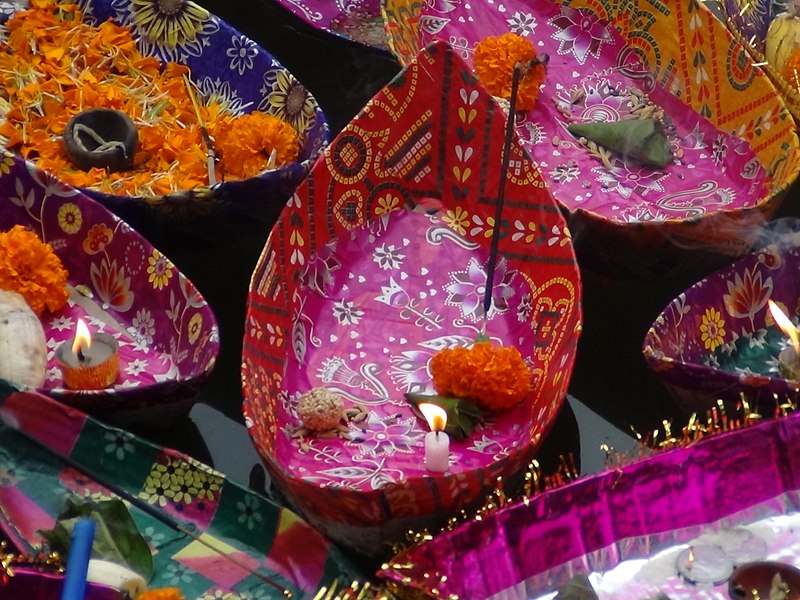 Today is Kartika Purnima or Kartika Poornima. It is a holy festival celebrated by Hindus, Sikhs and Jains all over the country. The festival comes on the fifteenth lunar day of Kartika and generally in the month of November.
Sikhs believe that Kartika Purnima is the birthday of Guru Nanak, the founder of Sikh religion. On this auspicious day, Jains visit Palitana, a pilgrimage centre to them.
Kartika Purnima is also known as Tripuri Poornima. This month especially this day is treated as holy by the followers of both Lord Vishnu and Lord Shiva. The month of Kartika is considered as the holiest month and people take holy bathe in the rivers early in the morning. Bathing in the rivers is believed to be auspicious.
According to a legend, Lord Shiva in the form of Tripurantaka killed the demon Tripurasura. Hence, this day is known as Tripuri Porrnima. According to another tale, Kartika Purnima is the birthday of Matsya, the fish incarnation of Lord Vishnu. Matsys is the first incarnation of Lord Vishnu in his 10 incarnations. Another legend says that it is the birthday of Vrinda, the personification of Holy Basil (Tulsi) plant.
Hence, people perform Tulsi Vivah on this day. This day is also believed to be the birthday of Lord Kartikeya, the son of Lord Shiva. That's why many people worship him.
In addition to that, several rituals are performed by devotees on this auspicious day. Taking holy bathe in the rivers, offering foods to various deities, fasting, lightening of lamps (Diyas), feeding Brahmins and priests, donating cows to the poor, and gifting lamps are some rituals performed on this day.
Many people, especially women observe fasting during the day time and eat after the dawn of the moon and stars by making feasts. They are first offered to deities as naivedyam. Amla tree is considered as holy in this month and people prefer to worship this tree and eat under the shade of this tree. They also lit diyas in the night.
Image Credit:- Hellohappy / CC BY-SA
Image Reference: https://commons.wikimedia.org/wiki/File:DangaBhasa_KarikPurnima_Bhubaneswar.JPG
Recent Posts

As you know, cricket is one of the

Although gambling is prohibited in India, this does

Pushpa Bhatt recently participated in the Ladakh ultramarathon,
What's new at WeRIndia.com