Celebrate this Diwali in an eco-friendly way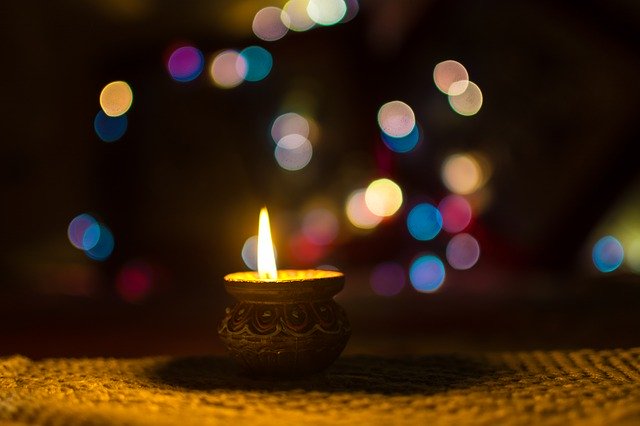 Diwali or Deepavali, the festival of lights is celebrated in a grand manner in India. The intention of festival is illuminating the homes with rows of light which symbolizes the victory of good over evil, the light eliminates the darkness. However, several concerns are going on in recent years on this festival.
Burning firecrackers is fun to children on this festival. For this, many parents are spending thousands of rupees for the enjoyment of their children. However, burning crackers is not only affecting the environment but also the health of individuals. The hazardous material in these firecrackers and Chinese fireworks are adversely affecting health.
Diwali is a joyous occasion. But it leads to environment pollution, noise pollution and air pollution. The noise from firecrackers is very much higher in decibels and not tolerable to human ears. These often go far beyond the permitted limits of government which is 55 dB during the daytime and 45dB in night. But during Diwali, the decibel levels are exceeding 125 decibels. It is almost equal to the sound produced by military jet during takeoff.
Children, senior citizen with heart ailments, the people who are suffering from respiratory disorders are majorly affected by this pollution. Even birds and pet animals like dogs and cats are also disturbed by this. Though, majority of youth have concern towards environment, many more need to think on this. There is a need to create awareness on this issue. Even for children also, it is advised to buy non-explosive fireworks. It is better not to buy firecrackers that are imported from China.
You can celebrate Diwali in an environmental friendly way in the following ways:
Rather than using candles, use oil Diyas that are made out of earth-friendly material.
Make your rangoli with rice flour and decorate it with natural colours and flowers.
Exchanging sweets is one of most common rituals on this festival. Use cardboard boxes for sharing sweets with your friends or neighbours.
You can try choosing gifts that are made from natural materials like jute or cotton. Stay away from plastic which causes harm to environment.
Always prefer to use paper or cardboard packages for sending gifts.
So, try to celebrate an eco-friendly Diwali.
Wish you a Happy and safe Diwali!
References: MapsofIndia.com, Thealternative.in
Foto di bhupendra Singh da Pixabay (Free for commercial use)
Image Reference: https://pixabay.com/it/photos/diwali-diya-lampada-india-argilla-2890605/
Recent Posts

Jaipur couple launched a startup, Flhexible, to sell

Watch the viral video in which a biker

Visarjan is the ritual of immersing the idol
What's new at WeRIndia.com