The Shivling that changes color thrice a day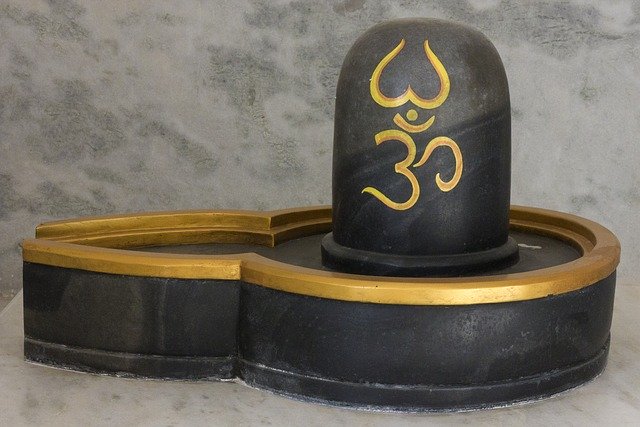 There are many mysterious temples in India. However, have you heard of this mysterious Shivling that changes its color thrice a day? Read on to know more.
The Shivling in Achaleshwar Mahadev temple in Dholpur, Rajasthan changes its colors three times a day. This is a temple slowly gaining popularity. It used to be not quite popular because it is in a remote area of Chambal and is quite difficult to reach. In this temple the toe of Lord Shiva is worshipped.
The temple is said to have many miracles. The brass Nandi supposedly once released thousands of bees on Muslim invaders who tried to attack the temple.
The Shivling here also has its secrets. Excavators tried to find out the depth of the Shivling. However, after a day-long work, they were unable to find out the depth of the Shivling and called the process off.
The Shivling is red in color in the morning. The color changes to saffron by afternoon. By the night, the color of the Shivling changes to black.
There are many devotees who come to visit this temple from all over the country. The origins of this Shivling are unknown and is mystery to many scientists.
There are many beliefs regarding this Shivling. For example, it is believed that unmarried men and women who come to this temple will find a partner and get married.
This temple is not the only Shiv temple with mystery. The Dakshina Mukha Nandi Teertha Kalyani Kshetra in Bengaluru also has its share of mystery. The temple was founded on land where excavators found a bull in 1967 at first. After digging further, a temple is found. Archaeological Society of India said that this temple is around 400. It is said that after the ASI cleared the area, a stream of water automatically started flowing from Nandi's mouth.
Foto di ashish choudhary da Pixabay (Free for Commercial Use)
Image Reference: https://pixabay.com/it/photos/shivling-india-preghiera-162781/
Recent Posts

The government rolled out the ONDC initiative in

The function of the salivary gland is impaired

Shubham Saini runs a tea stall named Frustrated
What's new at WeRIndia.com