An Indian village that does not celebrate Dussehra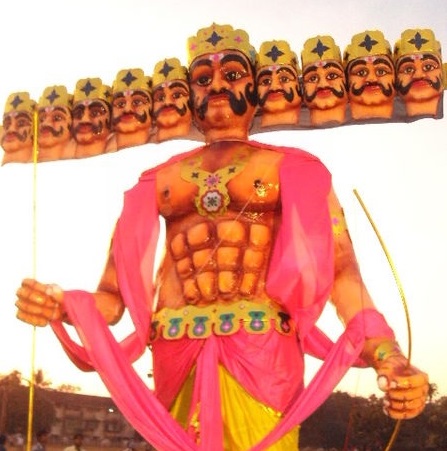 Dussehra is one of the biggest festivals in India. Recently, Indians celebrated the festival with great joy and fervour. While Hindus from across the country celebrate Dussehra, there are a few villages in the country where people do not celebrate it.
Here is a village in Uttar Pradesh where locals do not celebrate Dussehra. Bisrakh in Uttar Pradesh is located 33 km from New Delhi. Here people do not burn effigies of Ravana as they worship him.
Bisrakh has around 5,500 people. The name Bisrakh is believed to be originated from the name of Vishravas, the father of Ravana.
Many legends are associated with Dussehra. They vary in different regions. One of the reasons for the celebration of Dussehra is to celebrate the victory of Lord Rama over Ravana, the demon king.
As the residents of Bisrakh are believed to have descended from Ravana, they do not celebrate Dussehra. They do not burn the effigies of Ravana as they believe it would bring the wrath of Ravana.
As per the reports of some locals, there were certain instances where a few people who burned the effigy of Ravana died. Hence, villagers strongly oppose it. However, there are no eyewitnesses for these instances.
The villagers even do not organize Ram Leela, claiming that it would cause death immediately. The locals worship Ravana. In addition, many shops are named after him.
They also tried to build a temple dedicated to Ravana, but some people opposed it. Some others installed the statue of Ravana. But it was vandalized by some unidentified people.
There is a temple of Lord Shiva, Bisrakh Ravana Mandir, in the centre of the village. Villagers claim that the Shivling in the temple was established by Ravana's grandfather.
Besides, Ravana and his ancestors worshipped the Shivling. Villagers claim that Ravana acquired miraculous powers due to the worship of Shivling.
Image Credit: Jagadhatri, CC BY-SA 3.0, via Wikimedia Commons
Image Reference: https://commons.wikimedia.org/wiki/File:Dussehra_-_Ravana.JPG
What's new at WeRIndia.com