Maha Shivratri – The Auspicious Festival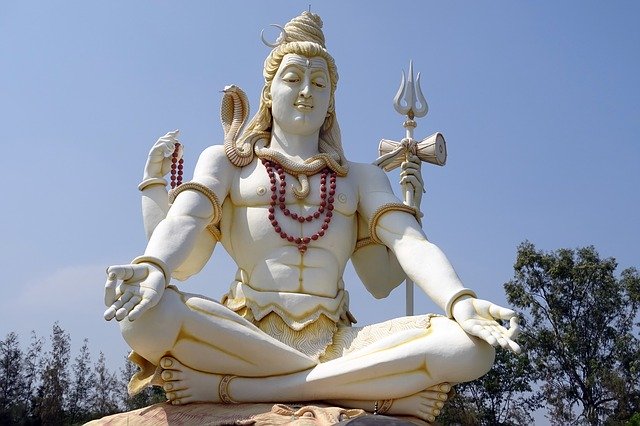 Maha Shivratri is one of the biggest festivals of Hindus. It is believed that Maha Shivratri is the day which represents the wedding of Goddess Parvati and Lord Shiva. It falls on the fourteenth day of Magha of Hindu Lunar calendar each year. And this year it is celebrated today with great devotion and fervor.
Shivratri Vrat will begin one day prior to the festival of Shivratri. It is considered as a good omen for the devotees to observe their fast. They eat only once during the entire day and worship the Lord at the night. On the next day, i.e. on the day of MahaShivratri, the festival beings with a shower and offering of prayers to Lord Shiva.
Devotees observe fast the entire day and worship Lord Shiva. They believe that it is the most powerful fast among the other fasts that are observed on other auspicious days.
While on fast, devotes prefer to eat fruits during the day. They believe that the observation of fast will fetch the blessings of the Lord Shiva to them. It is also believed that Tamas and Rajas, the two natural forces that bother a human being are kept under control due to observation of fast on this auspicious day.
Devotees begin their fast by bathing the Shivling with Milk, Honey, Sugar and purified Butter (Ghee).
Devotees chant the mantra 'Om Namah Shivaya'. Devotees offer Bael leaves to the Lord. They visit temples as well. They offer prayers to Lord Shiva and Goddess Parvati. The most important part ist the bathing of Shiva Lingam on this day with milk, honey and ghee. After that they apply sandalwood paste by adding some rice on the Lingam. They also put some fresh flowers and fruits on the idol of Lord.
The worship of devotees ends with the recitation of Katha and performing circumambulation of the idol of Lord Shiva. The process of circumambulation is known as Parikrama or Pradakshina.
Foto di Bishnu Sarangi da Pixabay (Free for Commercial Use)
Image Reference: https://pixabay.com/it/photos/signore-shiva-statua-dio-hindu-1800672/
What's new at WeRIndia.com